Let's talk about kids' schedules! This post covers exactly how to create a daily schedule for kids, because this is such a common need for families!
No matter your kid's age or if you're a parent of one or many, you've likely wondered about having a daily schedule or rhythm. In this post I'll walk you through a three step process showing how to create a daily schedule for kids.
If you're looking for information about a visual schedules specifically, I have a post on visual schedules here.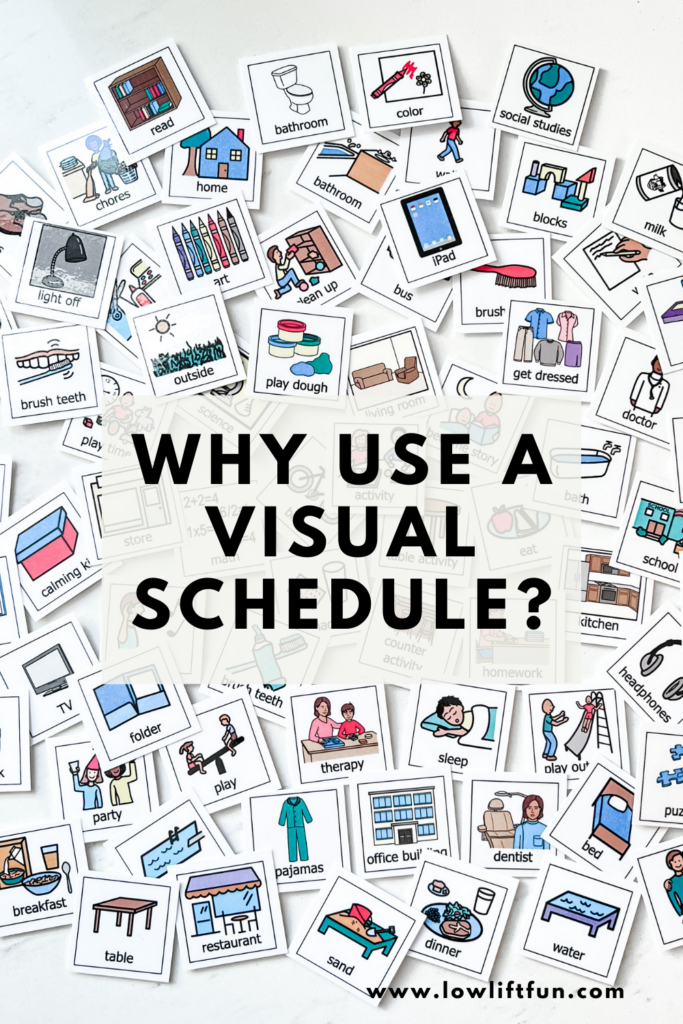 How to Create a Daily Schedule for Kids
Hands down, these are the questions I get asked the most:
How do you structure the day?
Do you have a daily schedule?
How do you balance activities and unstructured play time?
These are all EXCELLENT questions, because days with young kids can feel LONG. Like, SOS please send help, long. And the truth is that in our home our daily rhythm is fluid! Sometimes we use a picture schedule and have a very structured day, and sometimes we can be more flexible. It's always based on what the kids need at that time, and that OK! Our daily schedule has varied a ton over the past 5.5 years with my kids. Let's dive into how this can look!
WHAT – a schedule or daily rhythm can be as structured or as loose as you'd like to make it! Let me be really clear – I am NOT planning activities for all of these blocks. Rather it gives us a loose idea of what kind of play/activity we will be doing at that time.
Why do some kids need a daily schedule?
WHY – you may want to consider creating a more structured daily schedule if…
You have an unstructured day and it's not working for your family.
You feel stressed trying to "fill" the day and want a little guidance on how to structure the time.
Your kiddo has dysregulated behavior and struggles to play productively throughout the day.
You have an in-home childcare provider who needs support structuring the day.
HOW – Kids need different things and can flourish with more and less structure depending on the child. BUT you can look at YOUR kids' behaviors and YOUR family's needs to find a rhythm that works for everyone! Follow the 3 steps below!!
How to Create a Daily Schedule in 3 Steps:
Start by writing down if there's something YOU need to prioritize for yourself. (For example, I wanted to go for a long morning walk when my kids were young to get exercise, so I scheduled that to be the first thing we did every day. It's important to make yourself a priority and make the routine work for YOU!)
Write down the times when set routines need to occur for your kids (snacks, lunch, naps, if they have daily activities, therapies, school, etc.)
Now you can think about how you want to fill in the remaining gaps and choose some time blocks that match your kiddos' needs. Some consistent blocks that have worked well over time for us are: reading, free choice time, fine motor and art time, sensory play invitations, and outdoor time.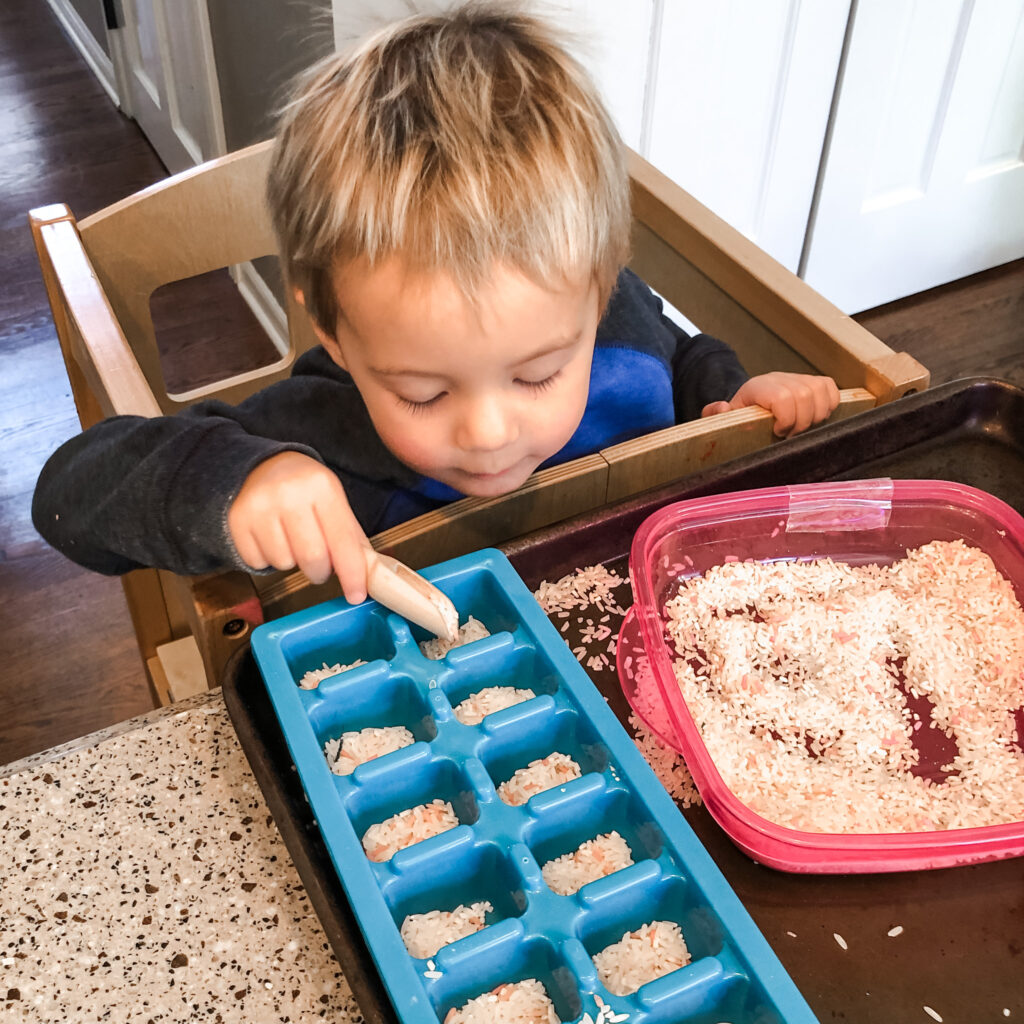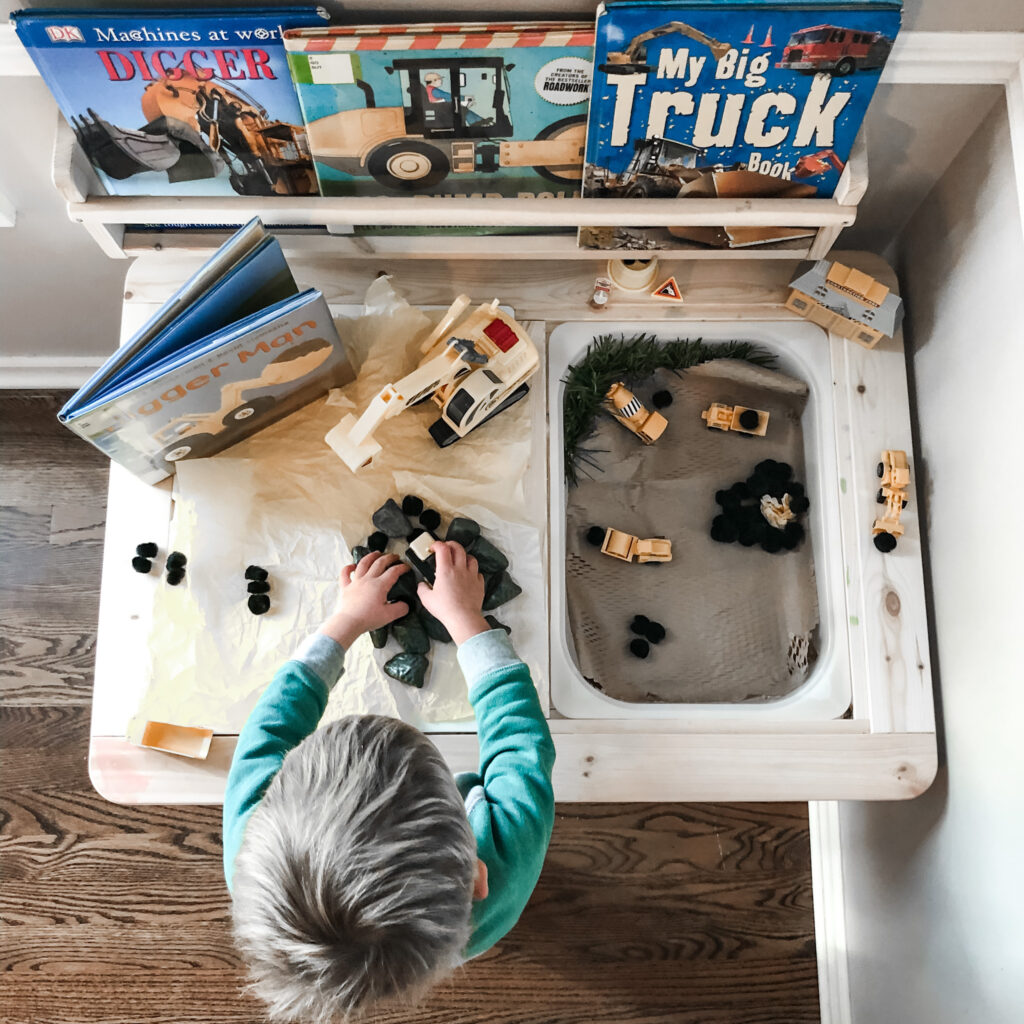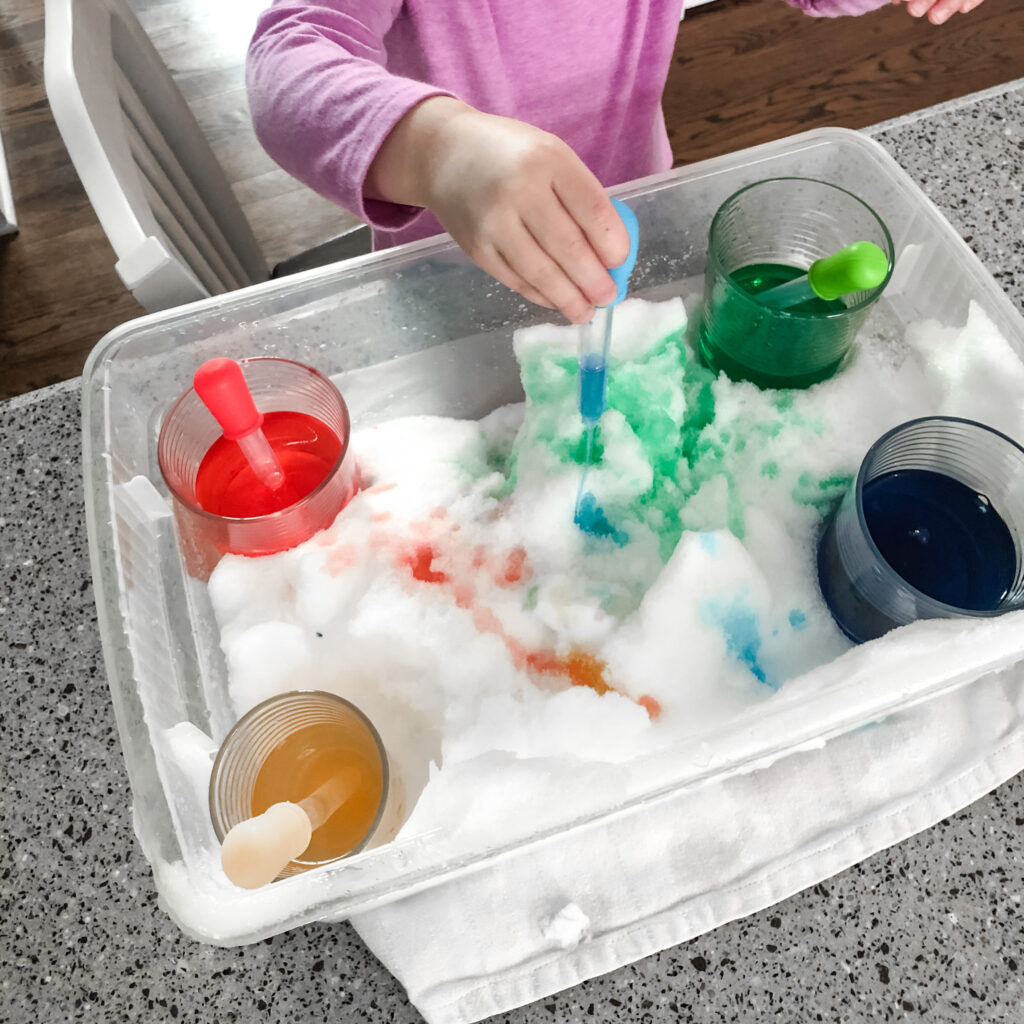 Examples of a Toddler Daily Schedule
Here are two examples of schedules we've used at different times of my kids' lives.
Daily Schedule (2.5 year old and baby twins still taking 2 naps)
Breakfast
Free Choice
Living room books and music
Outdoor time
Snack
Morning nap
Books
Free choice
Sensory play
Lunch
Afternoon nap
Fine Motor + Art
Outdoor time
Daily Schedule (no school)
Breakfast
Free Choice – including a Sensory Invitation to Play
Outdoor time
Snack
Read Aloud and Question of the Day (kids answer question with a drawing) OR journal time
Free Choice and Sensory Play
Gross motor (virtual yoga, outdoor play, etc.)
Lunch
Quiet Time / naps
Snack
Fine Motor + Art
Outdoor time
Advice for Making a Daily Schedule for Kids
If you see those schedules and it makes you feel overwhelmed, pump the breaks. I do this, because it's what works best when my kids need more structure in their day.
My biggest message would be to think about what will make YOU and YOUR family happy and how you want to structure the day. If you're in a good headspace and enjoying the day, that will make ALL the difference in how the day goes for your kids as well.
Daily schedules for kids are not a must in my opinion – I know many families who have very fluid and flexible days – and that works for them! Find what works for YOUR family!
Thanks for reading, and remember to sign up for the Low Lift Fun weekly newsletter to get easy kids' activities and parenting tips delivered straight to your inbox!