Here are 5 ways to use a Boogie Board for learning that your kids will love!
This blog post is sponsored by Boogie Board – all thoughts and feelings are my own.
#1) Boogie Board Activity: Sight Word Practice
Set Up:

write your child's sight words on note cards (one word per card)
place sight words in a bin or bowl (we filled ours with blue beans to make it a sensory table – learn about sensory fillers here)
What Next?

your child can pull a card and write the word on their Boogie Board
Tips:

this is adaptable to any skill! Practice letter formation, spelling words, or solving math problems – you can write anything you like on the cards, but use the same set up!
start small with the number of cards you use – if this is overwhelming to your child then try starting with a few words to practice at a time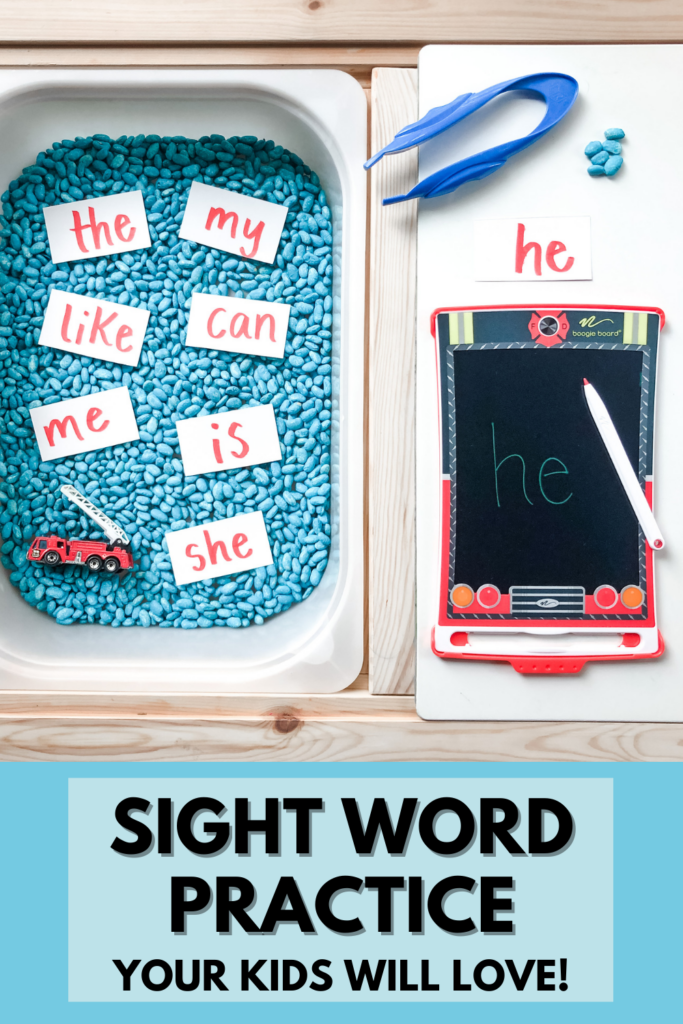 #2) Fill in the Missing Letter
Set Up:

write 3 letter CVC words on the Boogie Board with the middle letter missing (see image below!)
CVC means consonant, vowel, consonant – these three letter words are perfect for kids learning to read and beginning to put 3 sounds together to build a word
What Next?

call out a word, and your child will fill in the missing vowel
this is perfect for kids working on distinguishing between different vowel sounds (for example: call out "cot" and your child would fill in the o, call out "sit" and your child would fill in the i)
Tips:

this is adaptable to working on beginning sounds, ending sounds, or more advanced phonics patterns!
if seeing four words on the board is too much visually for your child, try doing the words one at a time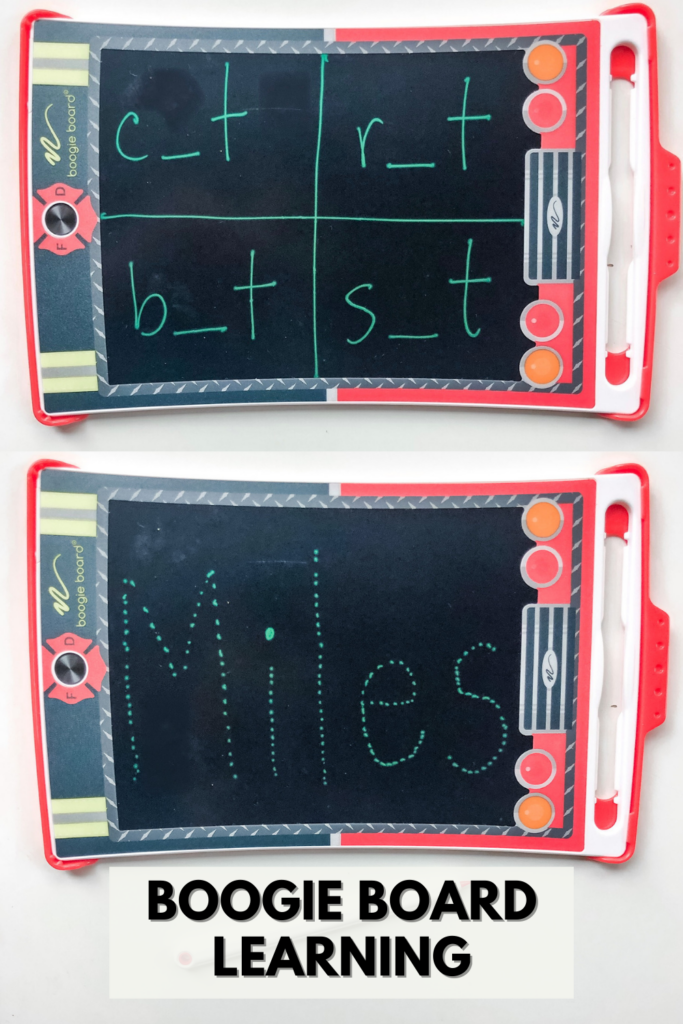 Teaching CVC words?! You will LOVE these strategies from Forward with Fun!!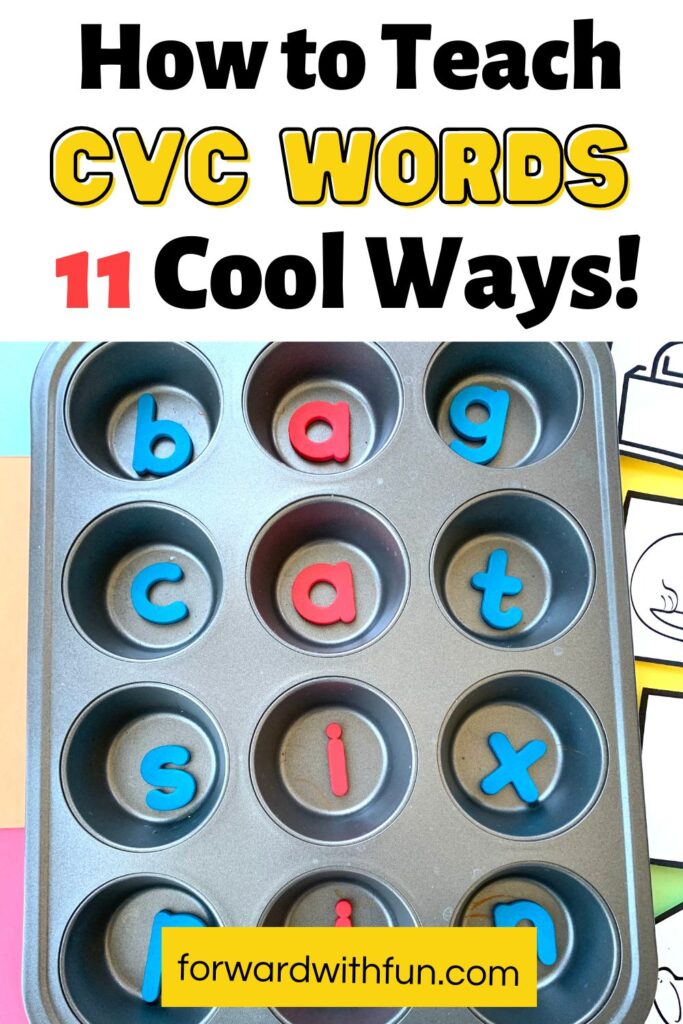 #3) Boogie Board Activity 3: Trace My Name
Set Up:

write your child's name using a dotted line (see image above)
What Next?

invite your child to trace over their name
Tips:

if your child is not yet forming letters, try having them trace shapes or even lines (curvy, straight, zigzag) – these are all important skills leading up to letter formation!
it's ok if your child would prefer to doodle and draw freely – that's developmentally appropriate!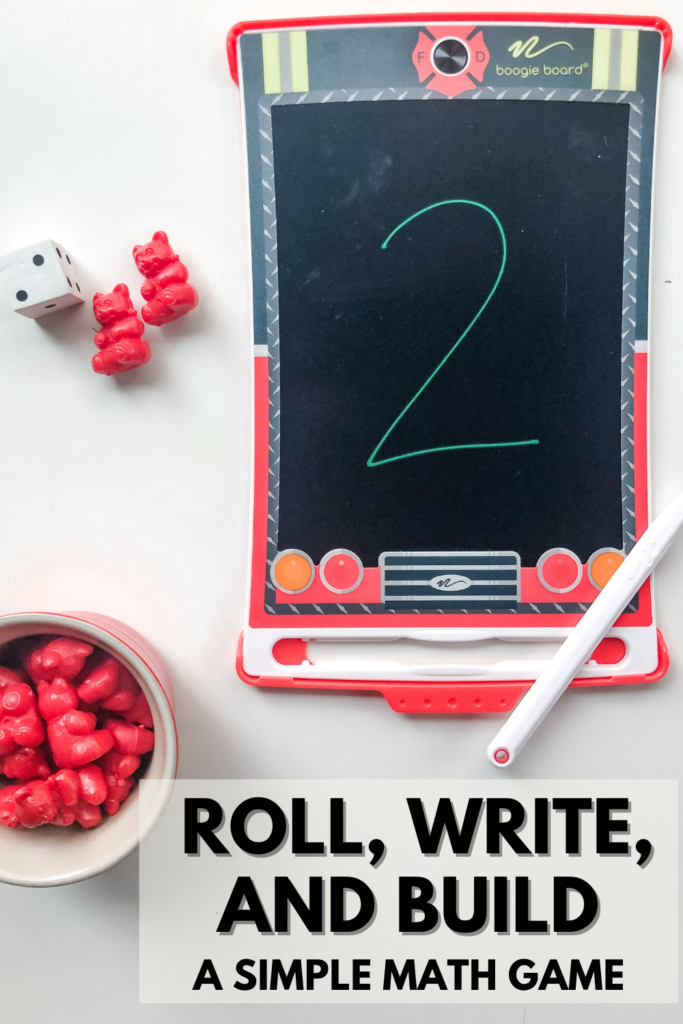 #4) Boogie Board Activity: Roll, Write, and Build
Set Up:

grab a die and 6 counters or manipulatives (we love counting bears)
What Next?

child rolls the die, builds that number with the manipulatives, and writes the number on their board
Tips:

use two dice if your child is ready for a challenge! They can count the total number of dots, build that total number, and practice writing it (hello, fun addition practice!)
#5) Get Your Doodle On!!
No set up needed here!! We take Boogie Board along as an awesome activity in all of these situations:
The board featured in these activities is the Jot™ Kids Writing Tablet – Lil' Hero. This our favorite of their products!
Boogie Board is offering discount code LOWLIFTFUN15 to save 15% on their website! (This is not an affiliate link.)
Thanks for reading to learn new ways to use your Boogie Board with Kids!
Remember to sign up for the Low Lift Fun weekly newsletter to get easy kids' activities and parenting tips delivered straight to your inbox!