These easy tips for cooking with kids will make time in the kitchen more enjoyable! Try out these Halloween snacks for kids to connect in the kitchen and make memories together!
This post is sponsored by Dexas. All thoughts and feelings are my own.
Set up a cutting mat as a clear work space!
It really helps my kids to have a clear designated space for their job in the kitchen.
It reduces the mess and makes clean up easier when they have a work station. This is also helpful if you have multiple little sous chefs! Each kiddo can have their own designated spot.
These Heavy Duty Grippmats from Dexas are so well designed and perfect for kids in the kitchen – they have a nonslip backing so they don't slide around, and they come in a pack of 4! We use them all the time and they're dishwasher safe!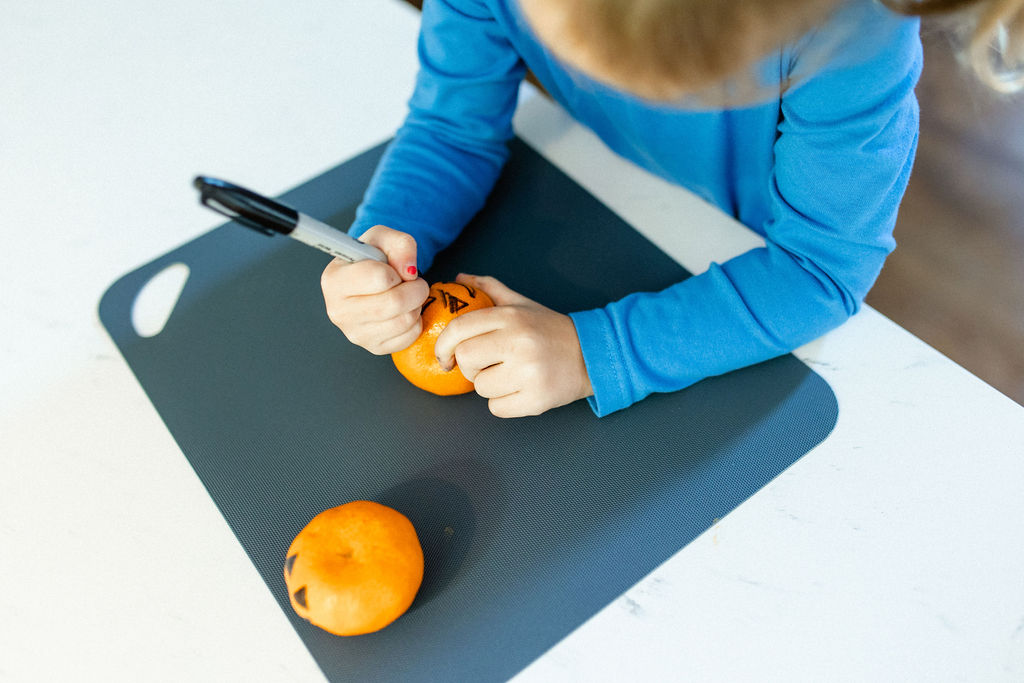 Choose simple recipes!
I opt for simple recipes when cooking with my kids! These banana ghosts are perfect for little hands! Slice the banana and add the chocolate chips to make a banana ghost face – easy, fun, and super cute!
Shop the Heavy Duty Grippmats from Dexas here.
3 more SIMPLE recipes that are festive and EASY!
Monster Mouths – red apple, peanut butter, and marshmallows
Cheese Stick Ghosts – let kiddos draw ghost faces on the string cheese!
Jack-O-Lantern Quesadillas – cut out the eyes and mouth and cook in a skillet with cheese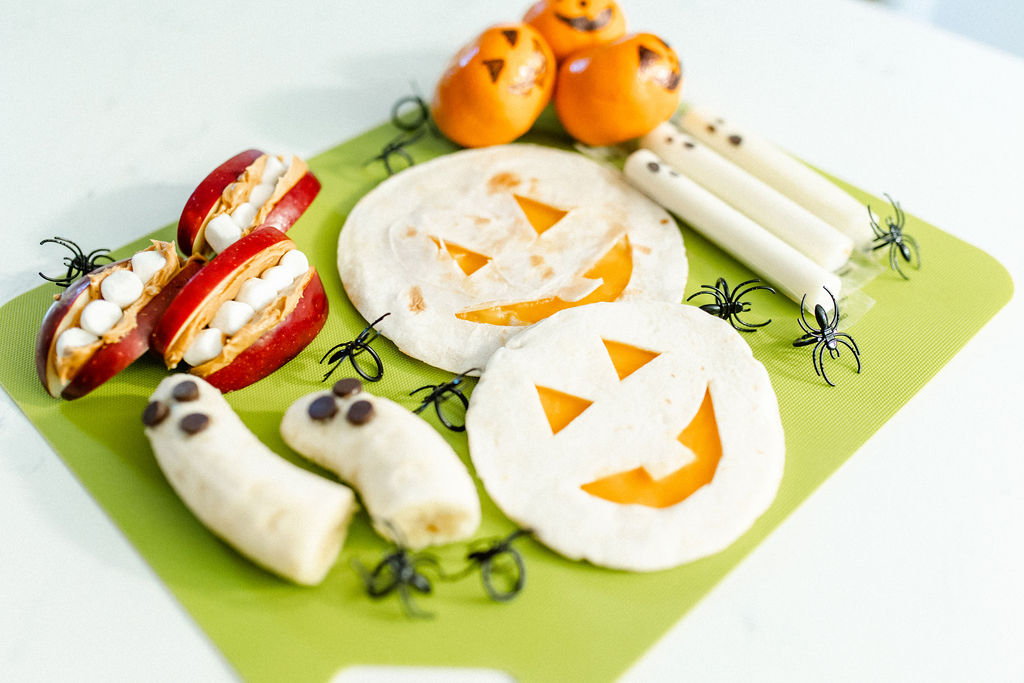 Tips for Cooking with Kids: help picky eaters by getting silly with new foods!
Cooking in the kitchen with kids can be a great way to help picky eaters try new foods!! Let them touch, play, and get creative with new ingredients that are typically less preferred.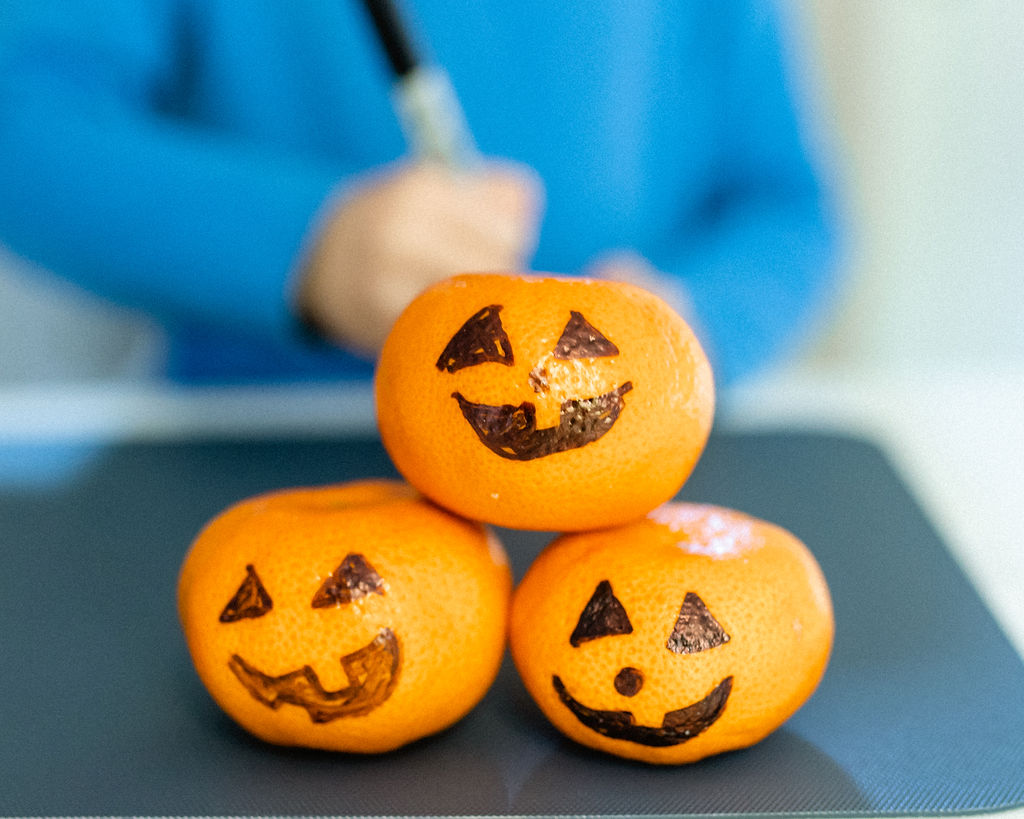 Flexible cutting board set here.
For example, clementines might normally be a no go, but drawing pumpkin faces on them suddenly makes them a whole lot more fun. This is awesome exposure!
Maybe quesadillas would normally be a no go, but making a jack-o-lantern quesadilla could be a fun way explore the ingredients and perhaps try something new!
However you choose to include your kiddos in the kitchen, I hope these simple tips make the process easier and more fun!
Looking for more fall fun?! Check out these 75 Fall Activities for Kids!