Looking for an EASY DIY book character costume?! This is the post for you! This costume is easy peasy and requires no sewing! I like EASY crafts, but I am NOT a seamstress!!
The Man in the Yellow Hat is George's owner in the Curious George book series. My kids LOVE Curious George!! George is a beloved book character! My kids were SO excited to wear this DIY book character costume – perfect if "Book Character Day" is needed for your child's school!
This post is sponsored by Primary – all thoughts and feelings are my own.
Man in the Yellow Hat – DIY Book Character Costume
Start with yellow pants and a sweatshirt – BETH20 saves 20% on your first order and gets you free shipping!
We love the solid basics from Primary. They're the perfect base for Halloween costumes! I love that I can tape accessories/details onto the clothes, and when we're done my kids can wear these pieces as regular staples in their wardrobe!
I love this environmentally friendly approach to Halloween costumes! Rather than buying items for a single use and purpose, I can opt for wardrobe staples by kids will use and wear throughout the year, rather than one night only of trick or treating!
Clothes you will need:
These are The Jogger pant, and I got them in Sunshine. The sweatshirt is called The Zip Hoodie, and it's also in Sunshine. There are loads of colors available for whatever costume you have in mind!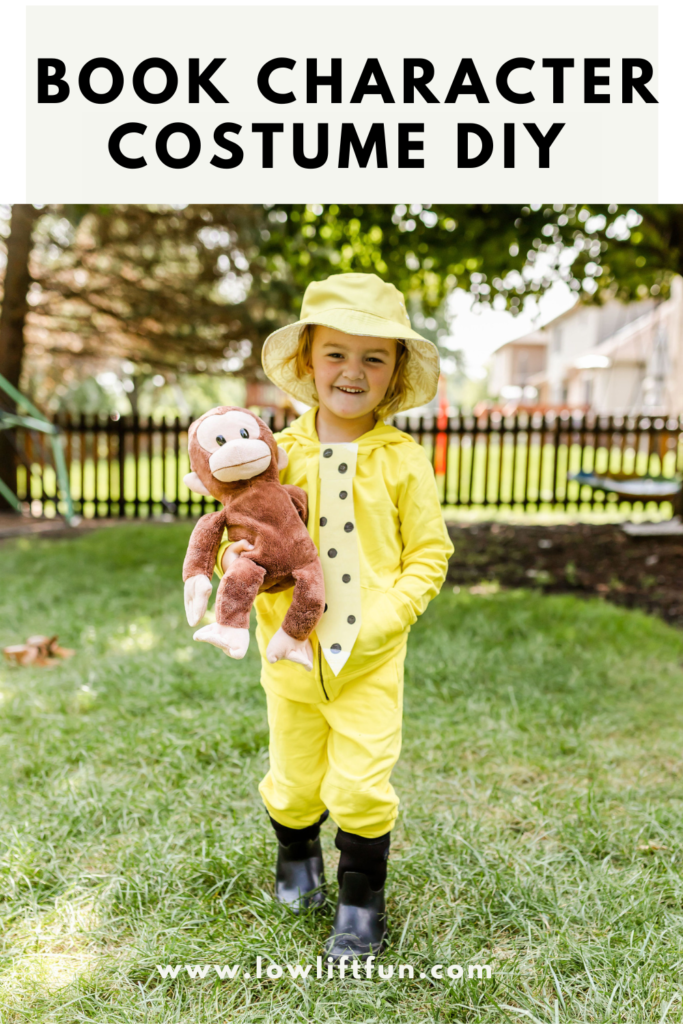 How to Make the Tie! Yellow tie with black polk-a-dots!
The Man in the Yellow Hat wears a flashy yellow tie covered in black dots. So next I cut this tie shape out of construction paper, drew on black dots, and I laminated the paper tie. I then taped the laminated tie onto the sweatshirt.
You could also make the tie out of felt or thin foam.
I am not a seamstress by any means, and this was truly easy to put together quickly!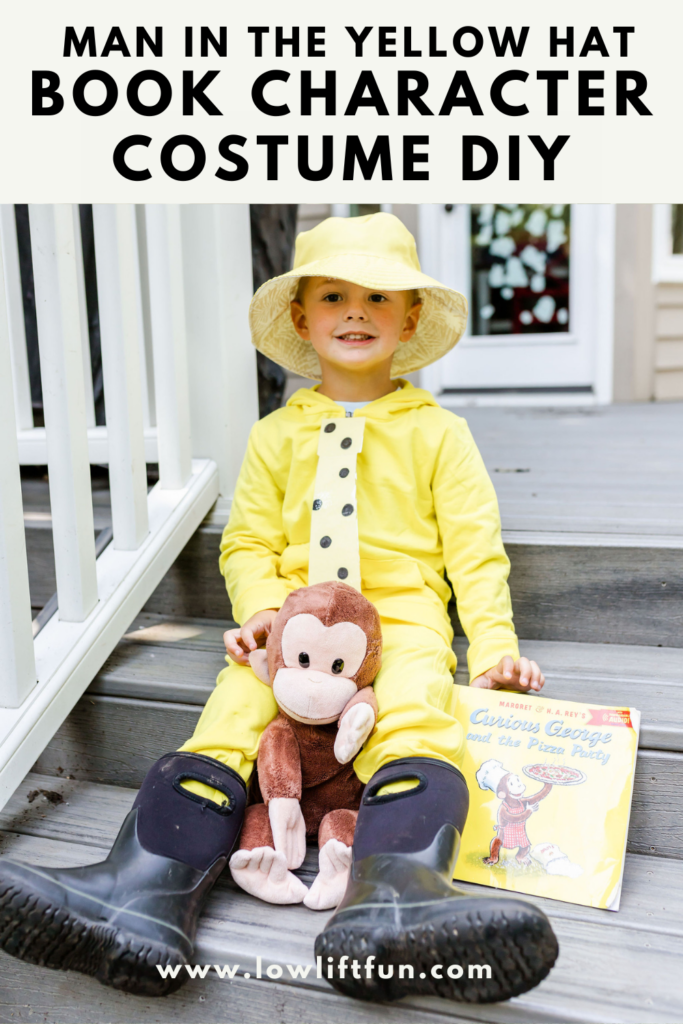 Add accessories!
Finally, we added the yellow hat, black boots, and a Curious George stuffed animal we already had on hand!
How adorable is this?! I love a fun Halloween costume DIY, and this is a slam dunk!! If you have a younger sibling or baby, it would be super cute to dress the baby in a monkey costume!
Thank you for reading!! Please be sure to join the Low Lift Fun weekly newsletter here for all of my updates and freebies!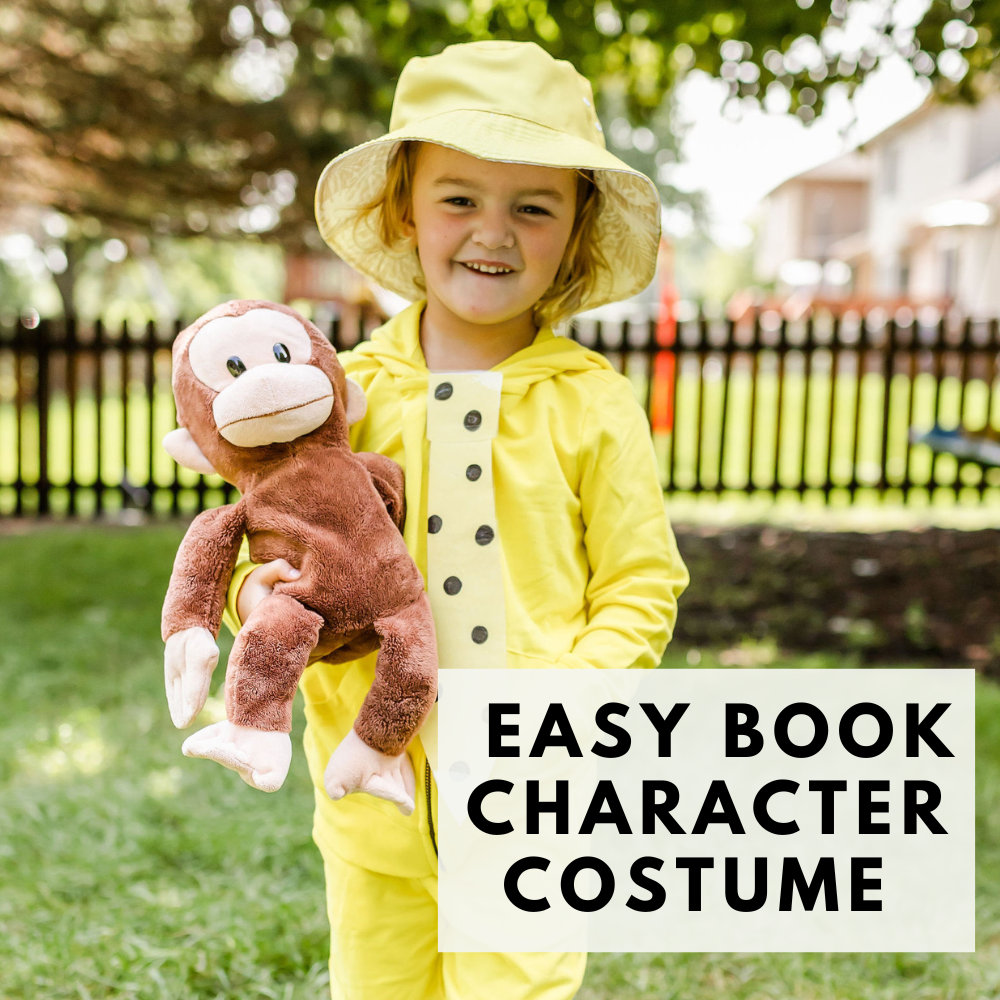 Want more fall activities? You will love 75 Fall Activities for Kids!