Are you looking for the BEST water activities for kids this summer?! This is the list for you with 25 of the BEST water activities for babies, toddlers, and big kids this summer!
These super fun water activities for kids will keep your crew smiling all summer long!!
BABIES + TODDLERS – BEST Water Activities for Kids
1. Paint with water on the sidewalk.
2. Washing dishes!
3. Fill a low dish with a little water – perfect for tummy time for even the littles littles.
4. Sensory bag in a gallon bag with hair gel and water.
5. Baby pool with water and balls.
6. Back yard bath! Take all the bath toys to a baby pool in the yard!
7. Citrus water bin! Fill a bin with water and a sliced lemon! Explore with scooping, dumping, smelling and squeezing the lemon.
Water SENSORY BINS for kids
8. Mystery water! Water + food coloring + cornstarch! The water will be murky – drop in anything from animals to resin letters. Let your little one explore what's in the water!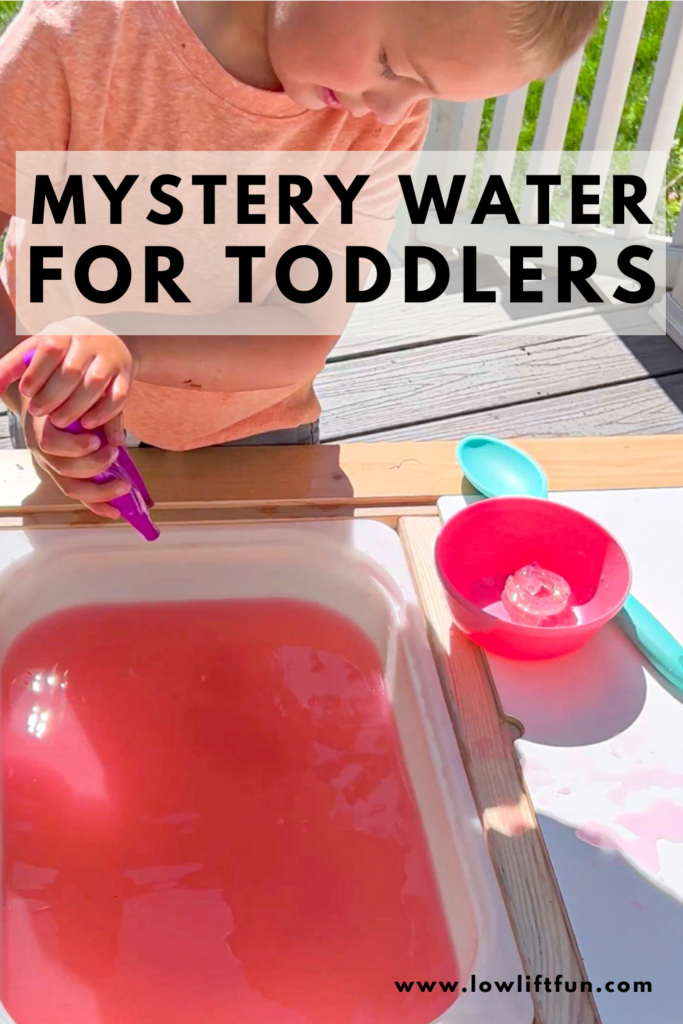 9. Excavating with ice! (Freeze items in water and thaw with warm water to release)
10. Sink or Float experiment!
11. Dye water with food coloring – add spoons, funnels, and gems!
12. Fill a bin with ice. Offer spoons for kiddos to explore transferring the ice cubes.
13. Make a pouring station.
14. Make a baby care station for baby baths.
15. Back yard bubble bath!
16. Flower Soup!
ARTS + CRAFTS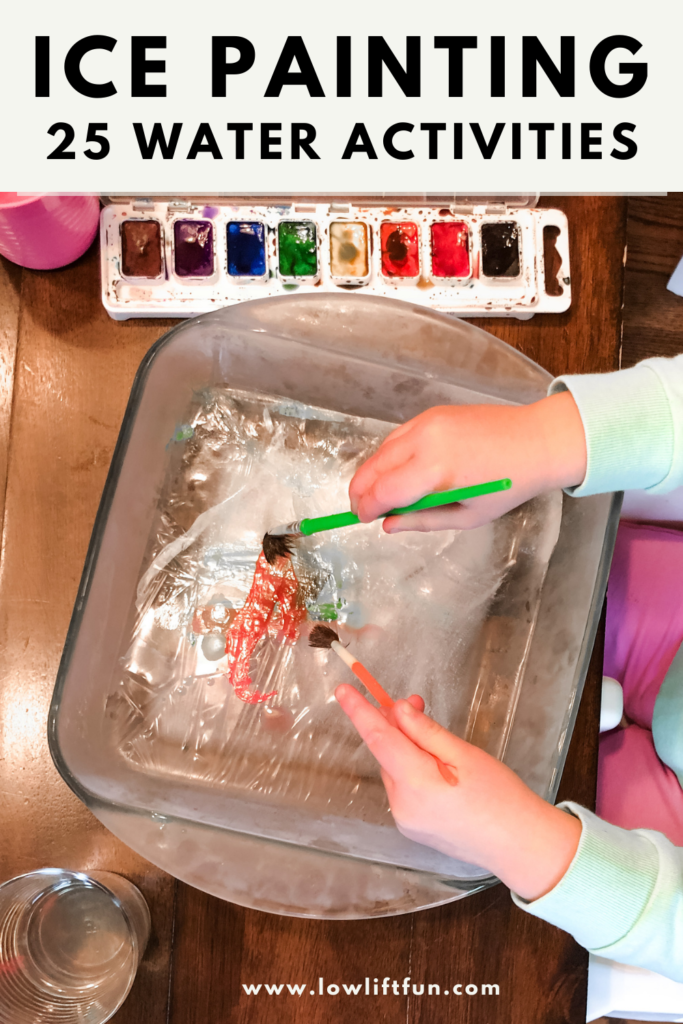 17. Freeze a baking dish of water – let kids paint with water colors!
18. Squirt Gun Painting.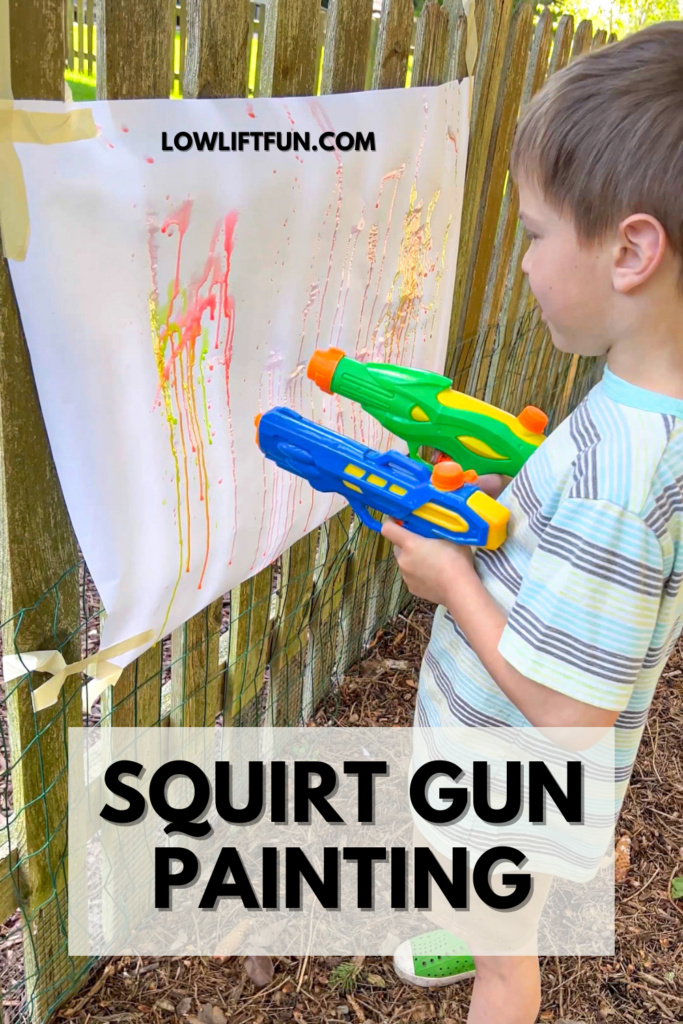 19. Explore color mixing with dyed water.
20. Frozen ice cube painting!
MESSY FUN
21. Car wash!! Bring on all the bubbles!
22. Water and shaving cream.
23. Dirt and water to make a mud bin! Add trucks, dinosaurs, or animals for muddy fun.
GROSS MOTOR – BEST Water Activities for Kids
24. Squirt bottle tag! Let kids try to tag each other with the squirt bottle. Or just pass out the squirt bottles to water the plants.
25. Water obstacle course!
26. Fill a baby pool with bubble foam – perfect to stomp, roll and jump.
27. Water balloon toss! It's a classic for a reason! Toss the balloons back and forth – how far can you separate and still make the catch?!
28. Penny Treasure Hunt! Dump pennies in the baby pool and let kiddos kind them!
29. Alphabet Soup Baby Pool! Add letters to the baby pool – have kids scoop and find the letters! It's a great high interest way to chat about letters as they search and find!
Need more fun and ideas in addition to the easy summer crafts for kids?! Check out this list of 65+ Outdoor Activities. They're all arranged by category, so you can quickly skim and find an activity perfect for your day!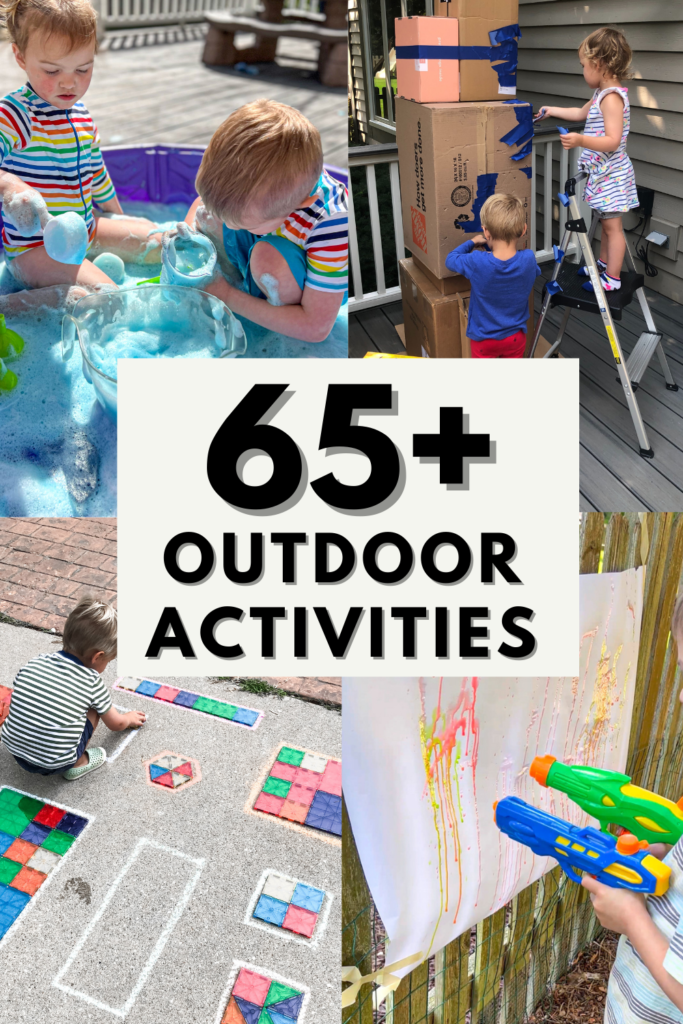 These are the best water activities for kids! Which ones will you try?! Thank you for reading, and have fun with these!!
Don't forget to sign up for my weekly newsletter! I send fun freebies!