Are you looking for fun after school snacks for your toddler or big kids? These after school snacks for kids are low prep, fun, and tasty. They're sure to add a little joy to your child's day!
Read on for my top 3 favorite after school snacks for kids!!
This post is sponsored by Dexas. All thoughts and feelings are my own.
After School Snack 1 for kids: Snack Boards
Ingredients + Prep: Use whatever you have in your refrigerator and pantry to build an easy snack board for your kids!
I used carrots, peanut butter pretzels, nuts, and pepperoni to build a simple snack board on our Dexas Citrus Slice Board. (It's the perfect size for a snack board for my crew!)
Why We Love It: There's something for everyone – load it up with options your kids love for a fun, balanced snack after school!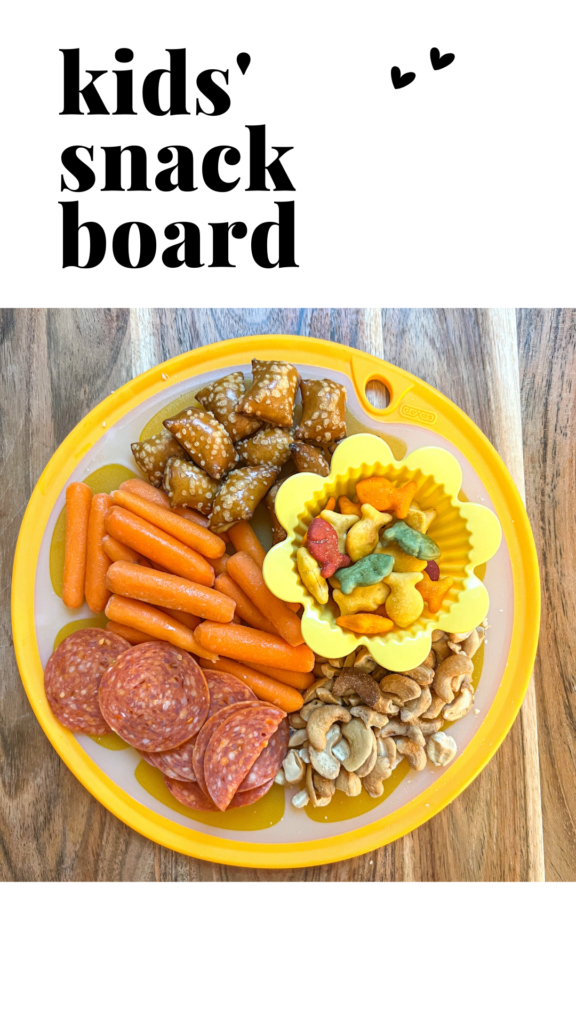 After School Snack for kids 2: Apple Nachos
Ingredients + Prep: Thinly slice apples and lay them out on your plate or serving tray! Add a drizzle of peanut butter or melted chocolate. Finish with toppings like chopped nuts or mini chocolate chips.
The Citrus Slice Boards are the perfect size for kids who want to help in the kitchen. The board has a thin grip around the perimeter that keeps it from slipping while little ones cut with a kid-safe knife.
Why We Love It: Apple nachos are an easy way to switch up apples as a snack! Use what you have on hand in the pantry to jazz up a regular apple!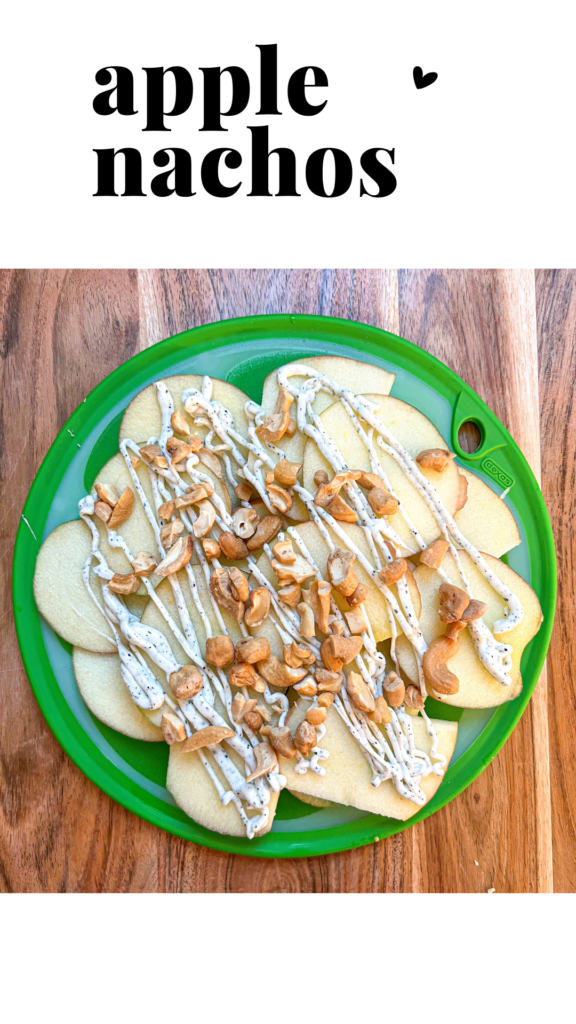 After School Snack for kids 3: Bear Toast
Ingredients + Prep: Use 1 piece of toast and spread with peanut butter. Add sliced bananas and blueberries for the ears, eyes, and nose.
Why We Love It: Kids who don't normally like blueberries or bananas may be open to this playful option. It's great exposure even if they don't eat some of the fruit pieces!
Citrus Slice Board for serving available here.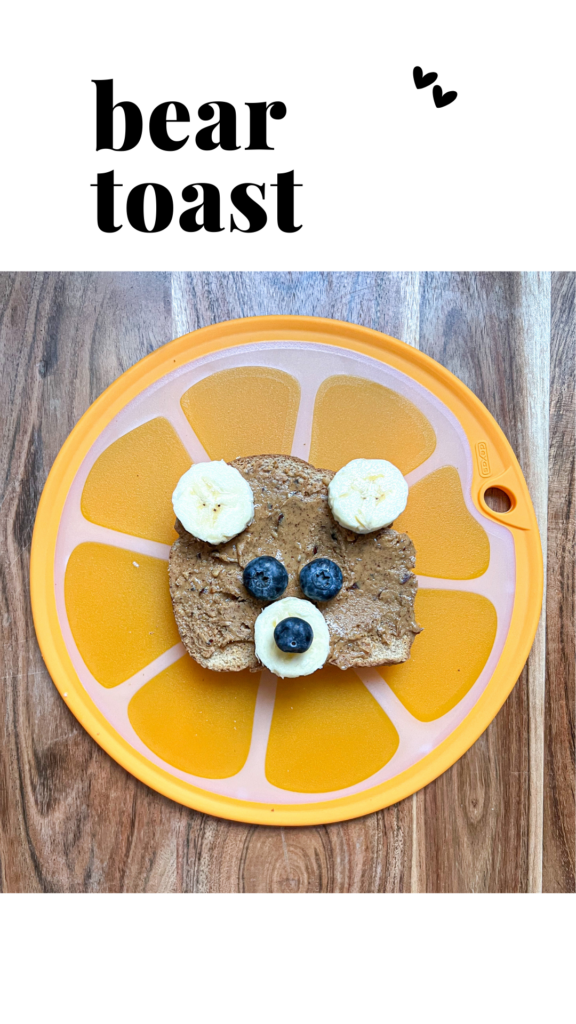 Thanks for reading, and I hope you enjoy these fun snacks for after school with your kids!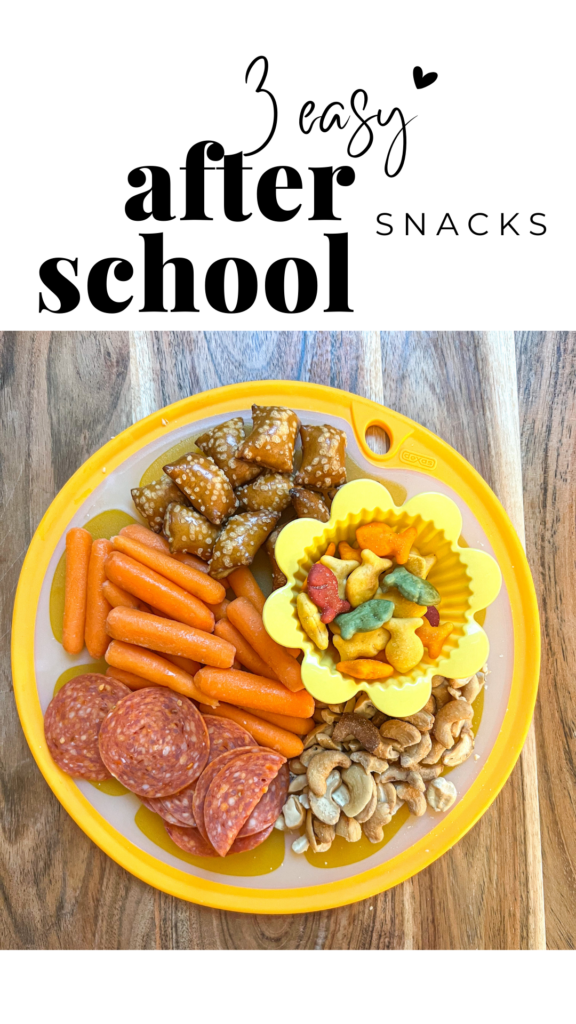 Sign up for the Low Lift Fun email list to get easy kids' activities and parenting tips delivered straight to your inbox!
Looking to have more fun with your kids?! You will love 40 easy crafts with kids!!