Are you on the hunt for an interactive activity to keep your little ones engaged and entertained? This Flour and Salt Play Dough Recipe is a go-to in our family!
Making homemade play dough is a timeless craft that sparks creativity and joy in kids of all ages.
With a few basic kitchen ingredients, you can whip up a batch of soft, pliable, and scented play dough that will captivate your child's imagination. In this blog post, we will guide you through an easy-to-follow flour and salt play dough recipe, complete with tips on how to incorporate enticing scents using essential oils.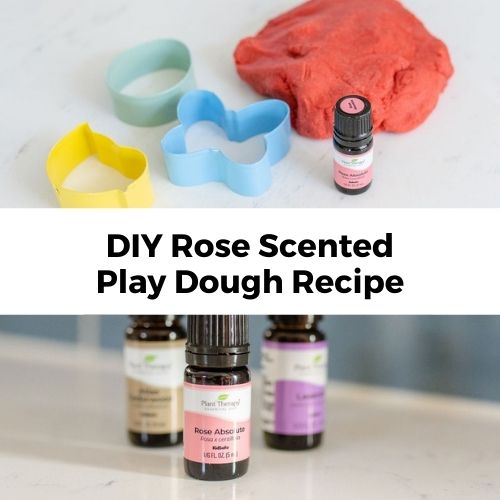 Why Choose Flour and Salt Play Dough?
Before we delve into the recipe, let's explore the numerous benefits of opting for flour and salt play dough:
Safe and Non-Toxic: Flour and salt are pantry staples that are entirely safe and non-toxic for children, giving parents peace of mind during playtime.
Cost-Effective Crafting: Additionally, homemade play dough is a budget-friendly alternative to store-bought options. Plus, it allows you to personalize colors and scents based on your child's preferences.
Nurtures Creativity: Flour and salt play dough offers an excellent outlet for your child's creative expression as they shape and mold their imaginative creations.
Sensory Exploration: Engaging with the soft and malleable dough promotes sensory development, bolstering cognitive and fine motor skills in young minds.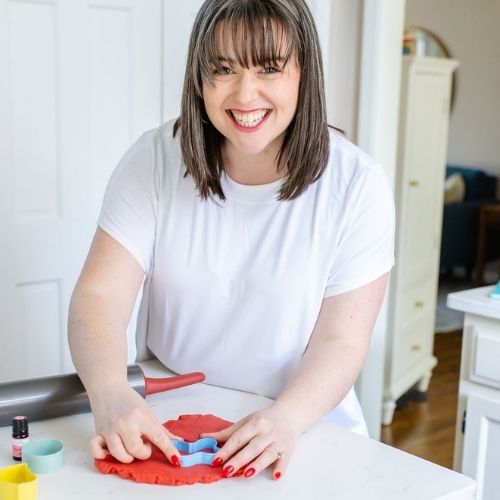 The Flour and Salt Play Dough Recipe
Ingredients:
2 cups all-purpose flour
1 cup fine salt
2 tablespoons cream of tartar
2 tablespoons vegetable oil
1.5 cups boiling water
Food coloring (optional) or liquid watercolors for vibrant colors
Essential oils for scent (e.g., lavender, peppermint, lemon, etc.)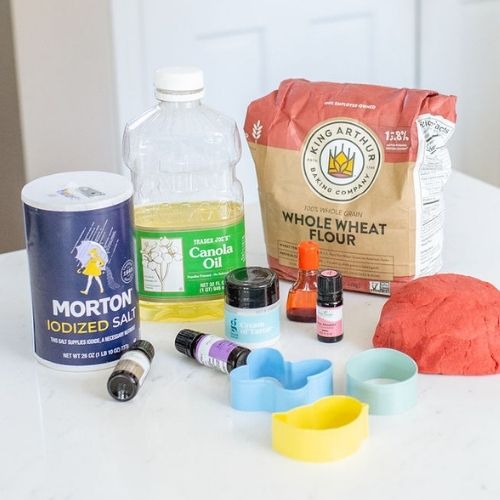 Instructions:
In a large mixing bowl, combine the all-purpose flour, fine salt, and cream of tartar. Thoroughly mix the dry ingredients until well combined.
To introduce an exciting burst of color, consider using food coloring or liquid watercolors. If you opt for food coloring, add a few drops to the boiling water and stir until the color disperses evenly. For liquid watercolors, directly add them to the dry mixture.
Next, pour the vegetable oil into the boiling water and give it a quick stir, forming a lovely mixture.
Gradually pour the boiling water-oil mixture into the dry ingredients while continuously stirring. Be cautious during this step, as the water will be hot.
Continue stirring the concoction until a cohesive dough forms. Allow the mixture to cool slightly before handling with your hands.
Now it's time to add a delightful scent to your play dough. Drop a few aromatic essential oil(s) of your choice into the dough. Knead the dough thoroughly to distribute the fragrance evenly.
Finally, with your scented play dough ready, store it in an airtight container or resealable plastic bag. This will help preserve its freshness and prevent it from drying out.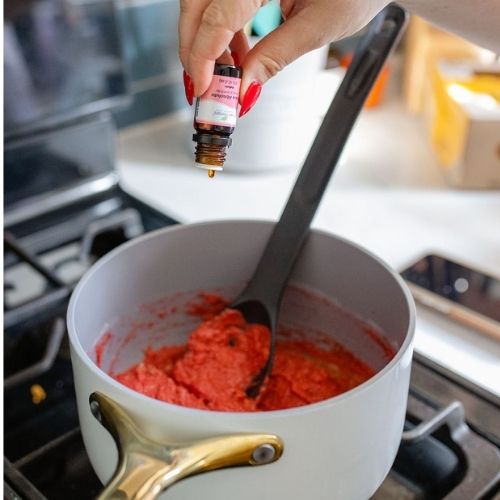 Conclusion
In summary, crafting flour and salt play dough is an enchanting way to engage your child's senses and nurture their creative spirit.
This non-toxic recipe opens the doors to endless possibilities for imaginative play. Whether you're creating a kaleidoscope of colors or infusing captivating scents with essential oils, your homemade play dough promises hours of laughter and exploration for your little ones. So, gather your ingredients, unleash your creativity, and let the enchanting playtime begin!
How should I play with my play dough?! More play dough activities here!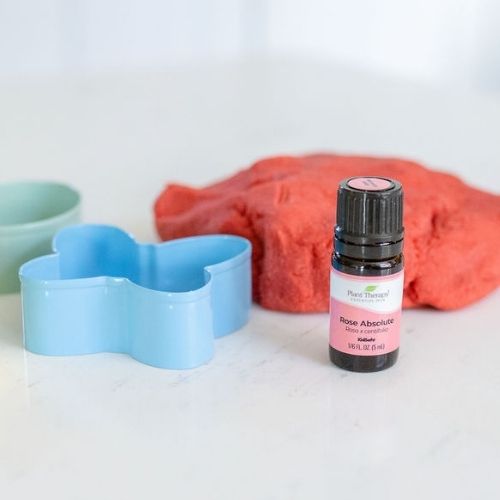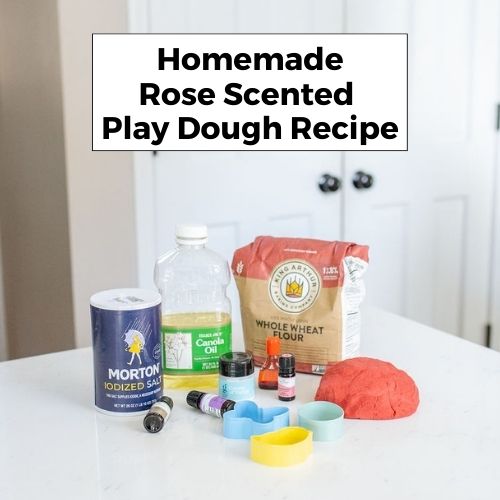 Looking for more kids' activities? You will love 50 EASY kids' crafts!