Are you ready to take kids on an unforgettable underwater journey with these preschool under the sea activities?
With a variety of fascinating under the sea activities, you can ignite kids' imaginations while providing valuable learning opportunities. Preschool is a time of wonder and curiosity, and what better way to explore the ocean theme than with engaging and educational activities designed specifically for young learners?
Let's dive into a range of exciting under the sea activities that will entertain and captivate your little ones while fostering their development.
Sign up for the Low Lift Fun email list to get easy kids' activities and parenting tips delivered straight to your inbox!
Ocean Themed Puppet Theater
Storytelling with Ocean Puppet Theater: Unleash your preschoolers' creativity and storytelling skills with this preschool under the sea activity! An ocean puppet theater is loads of fun!
Create an enchanting underwater scene using blue fabric or paper as the backdrop. Assist your little ones in making ocean-themed puppets using paper bags or popsicle sticks. Encourage them to decorate the puppets with colorful markers, glitter, and googly eyes.
As they bring their unique underwater characters to life, watch their imaginative stories unfold, filled with brave fish, friendly dolphins, and magical mermaids. This activity nurtures creativity and language development while providing endless opportunities for storytelling.
Arts and Crafts Under the Sea Activities for Preschool
Ocean-themed Arts and Crafts: Get those creative gears turning with ocean-themed arts and crafts activities. Here are a few examples:
Paper Plate Fish: Provide each child with a paper plate and various art supplies like paint, colored paper, and googley eyes. Let them decorate their paper plates to resemble different types of fish. They can add fins, scales, and even use cut-out shapes to create their own unique underwater creatures.
Shell Collage: Collect various seashells and provide preschoolers with a piece of cardboard or sturdy paper. Let them create beautiful shell collages by arranging the shells in different patterns and gluing them down. They can also add other elements like sand, glitter, or even draw sea creatures around the shells.
Mixed Media Under Water Collage: Use tissue paper, markers, construction paper and paint to create an underwater scene! This is a great example of process art in which kids can explore, express themselves, and enjoy the PROCESS of creating!
These hands-on activities allow preschoolers to explore different textures, experiment with colors, and develop their fine motor skills. Engaging in art and crafts also fosters their connection to the undersea world while encouraging self-expression.
Need more kids' crafts?! Visit 40 Crafts for Preschool!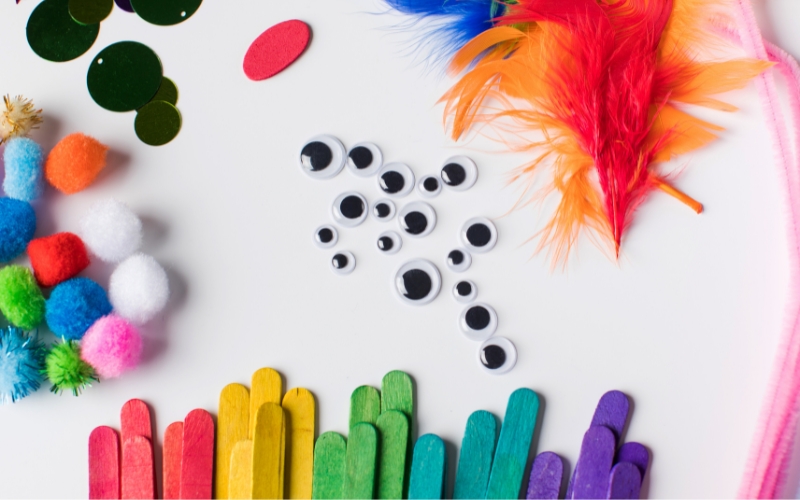 Underwater Yoga – gross motor ocean themed activity
Underwater Yoga Adventure: Combine movement and imagination with an exciting underwater yoga adventure. Transform your preschoolers into sea creatures as you guide them through simple yoga poses inspired by the ocean. Encourage them to stretch their arms like starfish, balance on one leg like graceful flamingos, or curl up in a ball like adorable seahorses. This activity promotes physical development, balance, body awareness, and incorporates elements of storytelling and imagination.
Under the Sea Sensory Activities for Preschool
Sensory Play with Homemade Play Dough: Preschoolers are naturally drawn to sensory experiences, and homemade play dough provides a versatile medium for exploration. Create ocean-themed play dough by mixing together flour, salt, water, vegetable oil, and blue food coloring. You can even add a touch of glitter for that magical under the sea sparkle. Encourage your preschoolers to use their hands and various tools to shape the play dough into marine creatures like fish, seahorses, or shells. This sensory play activity not only stimulates their senses but also enhances their fine motor skills and creativity.
BEST Homemade Play Dough Recipe here!!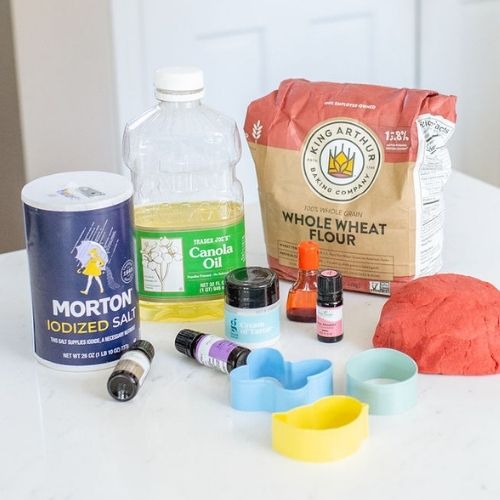 Melt and Thaw Sensory Bin! Of all the preschool under the sea activities, this has to be a top favorite with my kids! You will freeze ocean themed objects in blue water! Invite children to free the fish by melting and thawing the ice with warm water in squirt bottles.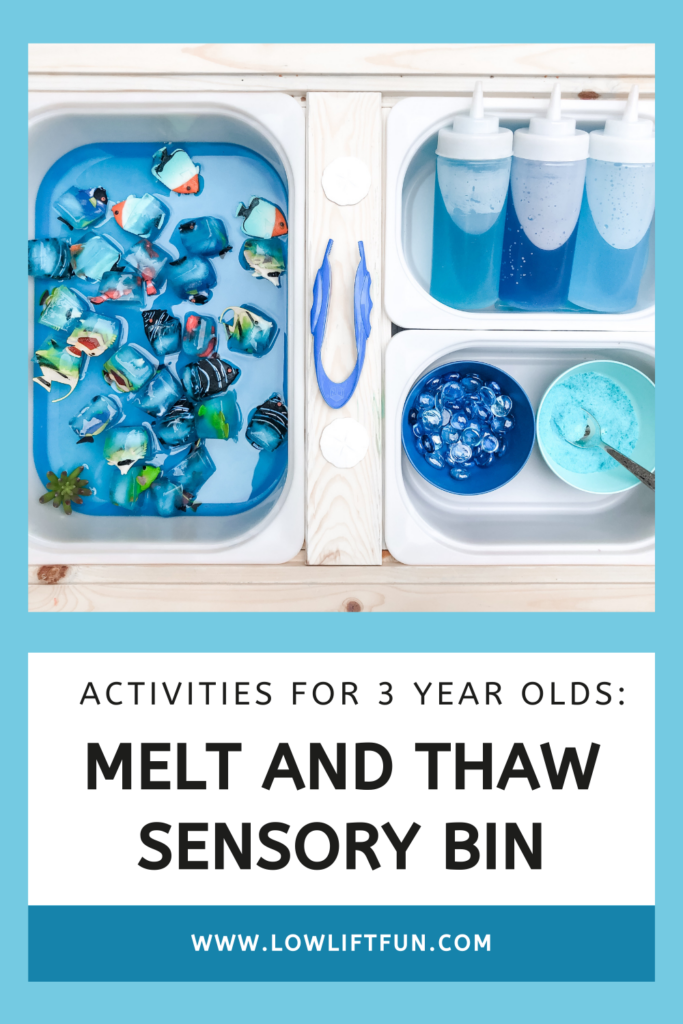 Want more WATER activities?! 25 Water Activities HERE!
Virtual Aquarium Field Trip – experience and exposure
Take your preschoolers on a captivating virtual aquarium field trip. Many aquariums offer online tours and live webcams that allow children to observe various sea creatures in their natural habitats. Before the virtual tour, introduce different types of marine life they might encounter and encourage them to ask questions. During the tour, engage them in discussions about what they see, fostering language development and curiosity about the underwater world. This virtual experience offers a unique opportunity for preschoolers to learn and connect with the wonders of the ocean.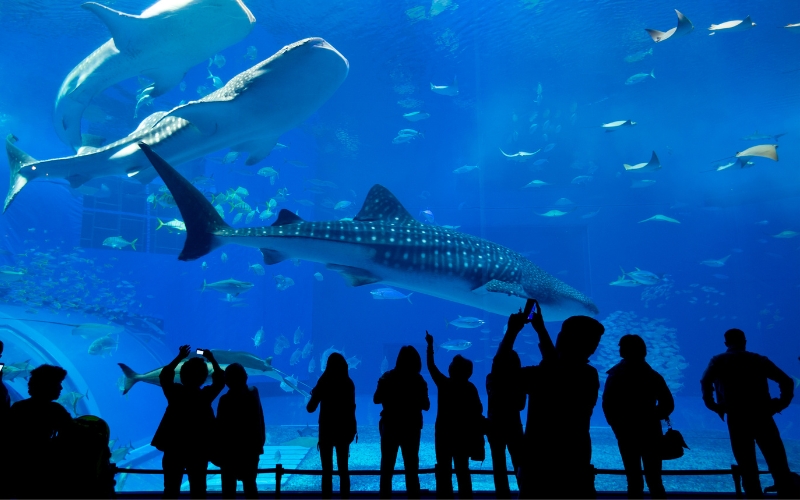 Check out these amazing resources from Stay Home with Shedd for videos and materials to take students on a virtual field trip!
Conclusion
By incorporating these preschool under the sea activities into your curriculum, you provide a holistic approach to learning. From sensory play with homemade play dough to arts and crafts, each activity entertains, captivates, and fosters crucial developmental skills, including sensory exploration, fine motor coordination, creativity, language development, and physical fitness.
So, dive into the wonders of the ocean with your preschoolers and watch as their love for learning and imagination soar. With these engaging and educational under the sea activities, your little ones will embark on an unforgettable journey that sparks their curiosity and nurtures their growth. Let the exploration begin!