Cutting boards can be very versatile beyond food prep alone! We love to use cutting boards for hosting, to create fun charcuterie boards with my kids, and so much more! But what is the best quality cutting board? There are lots to choose from!
Here I have rounded up a few of my favorite high quality cutting boards that can be used in a wide variety of ways.
This post is sponsored by Dexas. All thoughts and feelings are my own.
Best Quality Eco-Conscious Cutting Board
EVOLV cutting boards are hands-down one of my favorite cutting boards of all time! Sturdy, lightweight, dishwasher safe, AND eco conscious!!
These beautiful boards use ground coconut shells or flax fibers to create awesome designs! These coconut shells and flax fibers are renewable materials since they are grown again and again, and they're also agricultural by-products that are typically thrown out! When Dexas uses them in manufacturing, these renewable materials are taking the place of some of the plastic. It also creates these wonderful, beautiful patterns at the same time.
The EVOLV cutting boards are a more eco-conscious choice, because they incorporate fewer virgin plastics and divert coconut scraps from a landfill.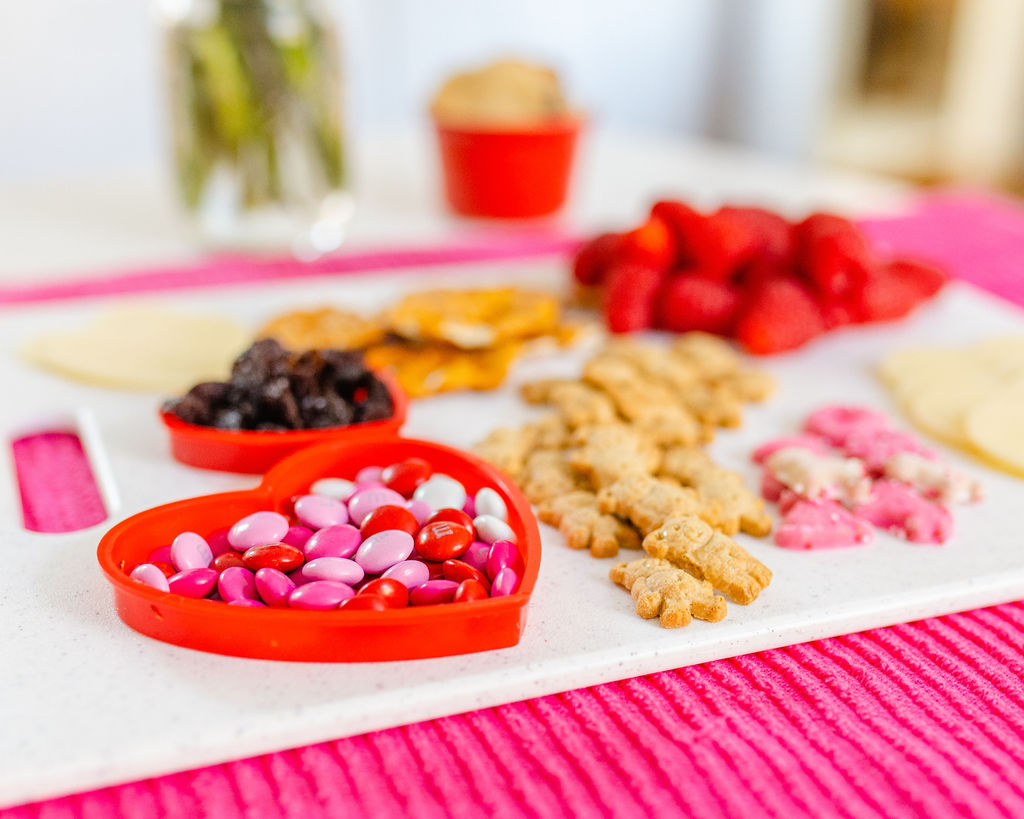 Why we love EVOLV cutting boards!
The Dexas EVOLV boards are the perfect board for everyday use! They aren't at all heavy or bulky, but they're also still sturdy. And you can cut on either side of the board. The EVOLV boards are very well made, and they're proudly made in the US!
These cutting boards wash beautifully, so they're perfect for frequent use. We love them for chopping fruits and vegetables, and I haven't had any issues with staining from fruit juices. The cutting board also fits well in the dishwasher, which is important to me for easy cleaning in our busy kitchen.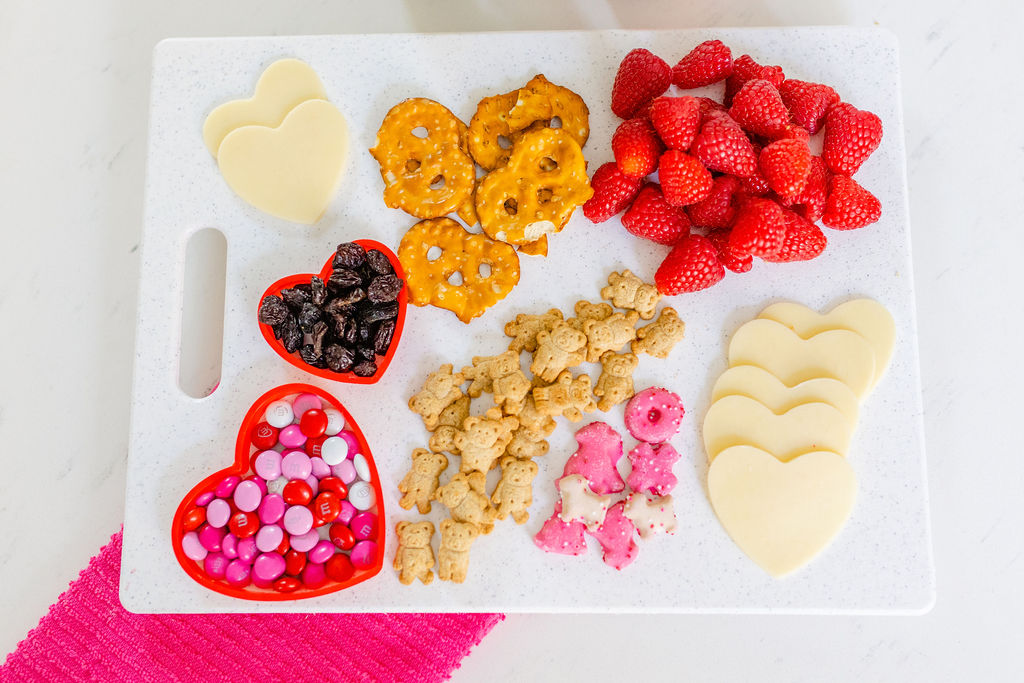 Best Small Cutting Board
The EVOLV cutting board also comes in this smaller size (8.5″ x 11″)! My family loves this petite board for quick cutting. It's perfect for a small job like slicing an apple or quickly using a cookie cutter on bread. (Anyone else feel like prepping kids' snacks could be a full time job?!)
Similar to the white EVOLV board shown above, this smaller red board also features the gorgeous flecked design made with renewable resources! This board includes natural flax fibers, and it does not crack, splinter, or peel.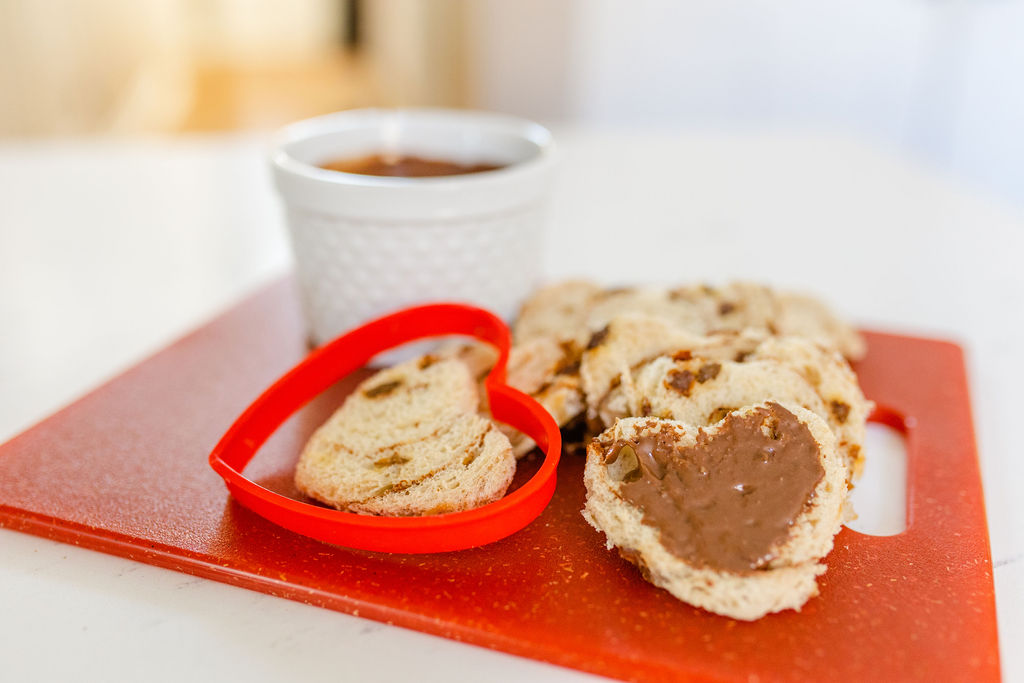 This is my go-to cutting board for a small snack board for my kids! We love to grab a seasonal cookie cutter and cut the kids' bread into fun shapes. You can use this to make fun shapes for french toast, regular toast with jam or chocolate spread, and even sandwiches!
This is a simple way to make a little easy holiday magic for kids!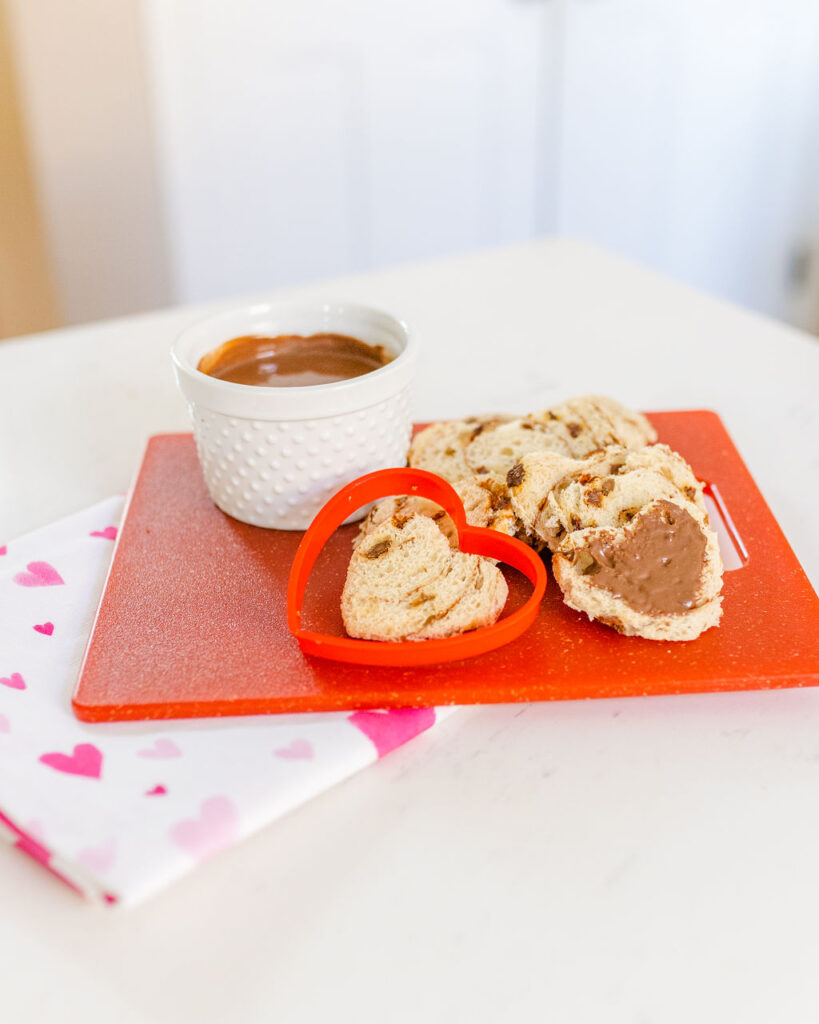 Best Quality Cutting Board and Serving Board
Finally, this is my favorite board to use as both a cutting board AND serving board! The large surface is perfect to chop fruit, and I can then easily place the board out as a serving platter. A similar board can be found here!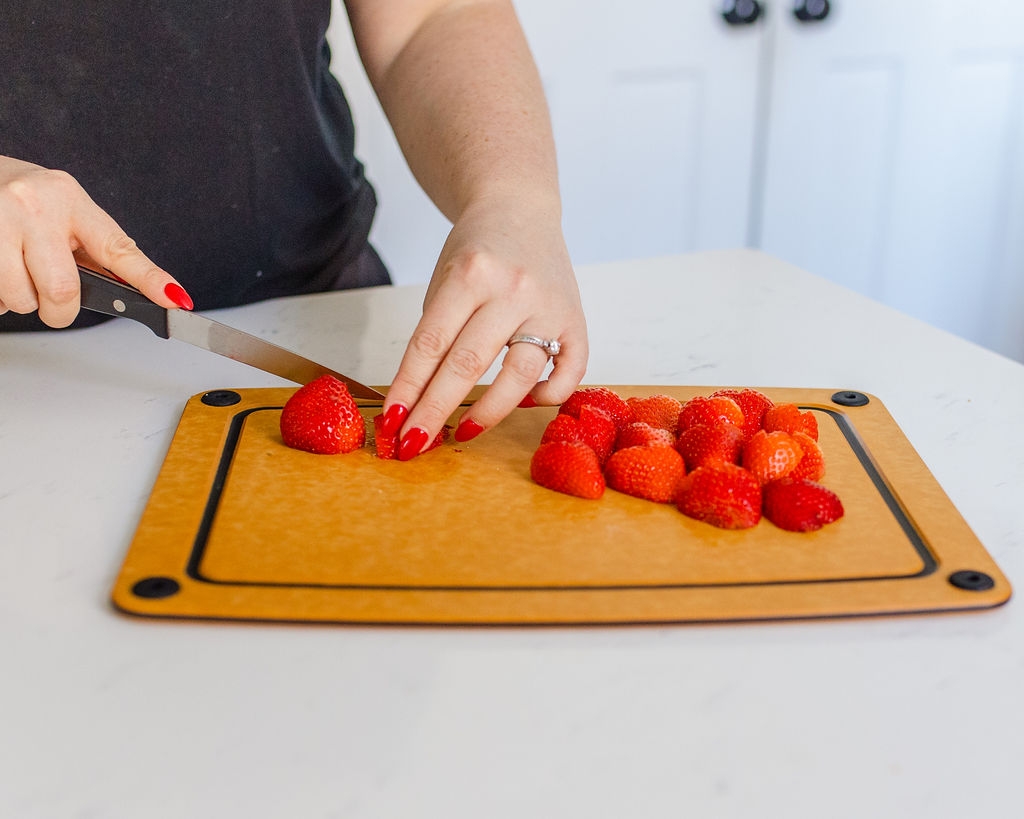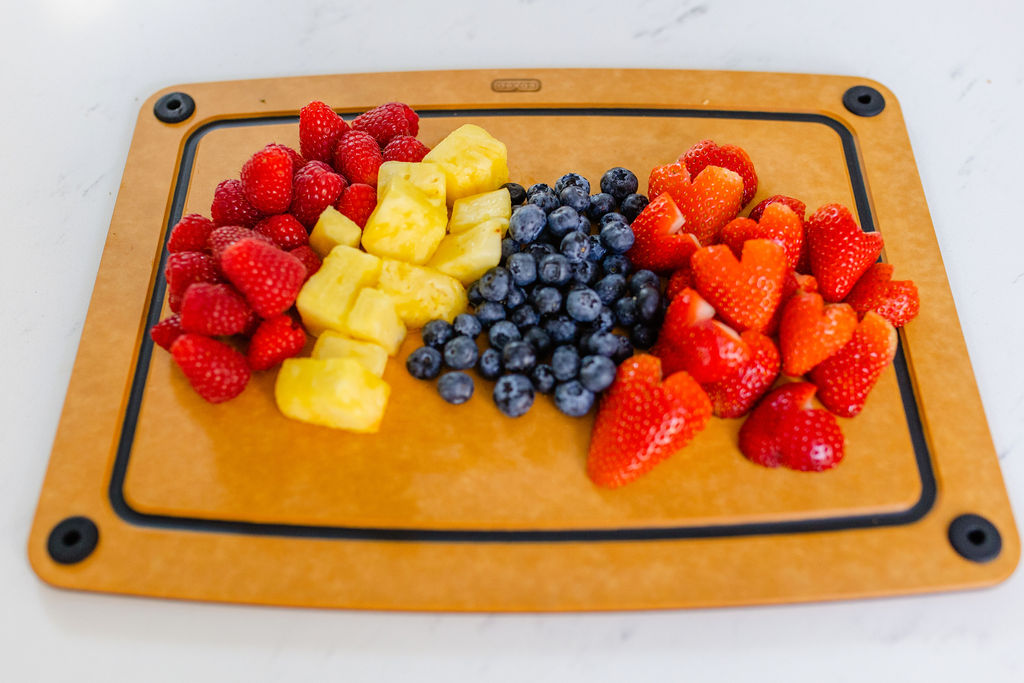 Thank you for reading, and I hope you found this overview of our best quality cutting boards helpful! All of the boards shown here are used daily in our home, and I hope they become staples in your kitchen, too!
Love cooking with kids? You'll love these fun after school snack ideas!