Being a stay at home mom working from home is no joke!
Of course, being a stay at home mom is a full-time job in itself, and it can be very challenging to stay organized when you add a work-from-home job or entrepreneurial side hustle into the mix!
However, with some planning and a few organizational strategies, you can keep your work or business moving ahead while also balancing your family. As a stay at home mom, I've grown my side hustle business into a full time income that supports my family. These are the strategies that have helped me stay organized while juggling it all!
This post is sponsored by Plum Paper – all thoughts and feelings are my own.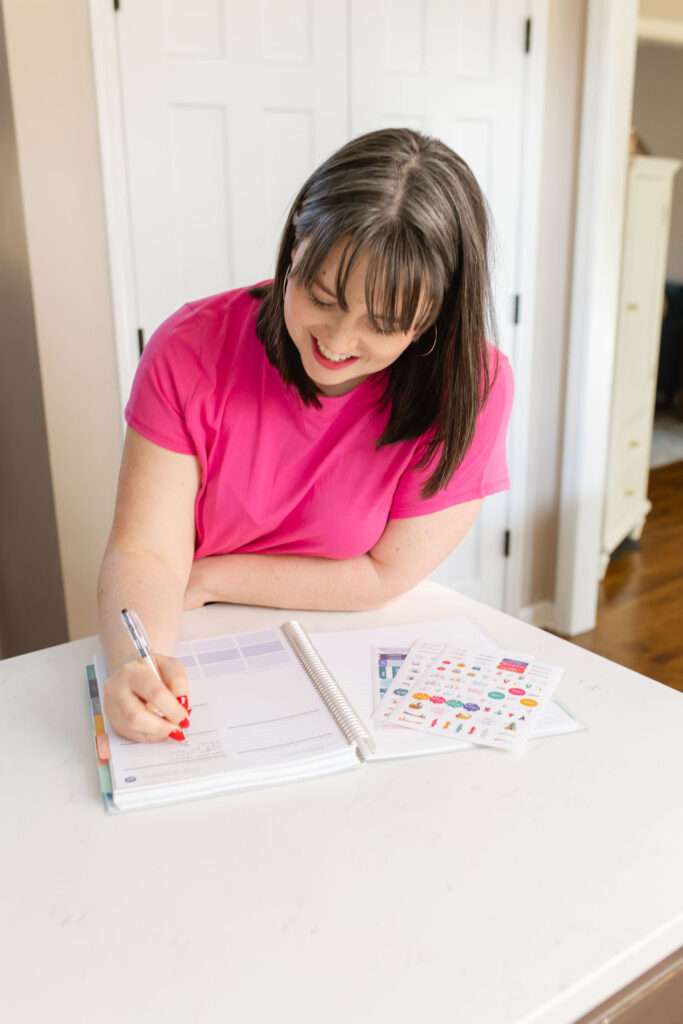 Stay at Home Mom Working from Home – Organization Tips
Create a Schedule!
One of the most important things you can do to stay organized is to create a schedule for yourself. Set aside specific times for work and family time, and stick to your schedule as you're able. This will help you stay focused and avoid getting overwhelmed.
With that said, I also often have to piece together work time and have to be flexible as well!
I find it helpful to track this in a planner, because I can map out the day, week, and month! This customizable Plum Paper planner also allows me to add map my schedule out in my planner.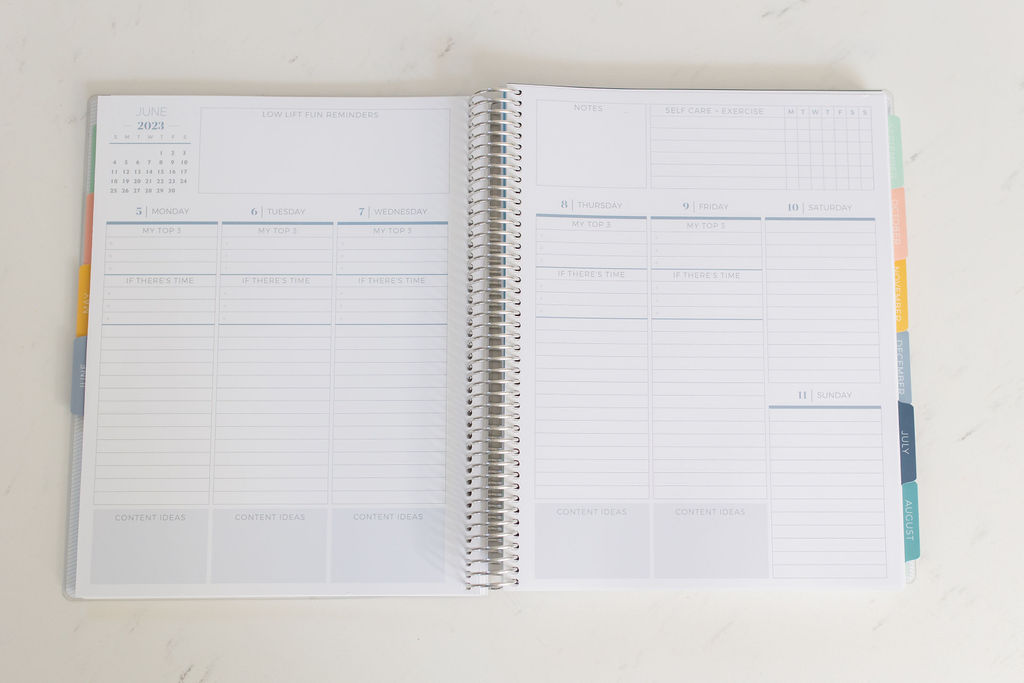 Use a Planner – my top tip as stay at home mom working from home!
A planner can be a great tool for staying organized. I would be lost without my planner. There is so much going on in my brain at any given moment. I use my planner to keep track of work appointments, content deadlines, and other important dates.
With Plum Paper you can customize the planner in every way. You can choose the headings, add recurring monthly appointments, choose the specialized sections you want, and more. You can use it to plan out your meals for the week, wellness habits, make a grocery list, or track your expenses.
I love that I could choose to add a blog planning section to my planner!
Prioritize Tasks
Make a to-do list each day, and prioritize your tasks based on what is most important. This will help you stay on track and ensure that you are completing the most important tasks first.
I map out My Top 3 each day, and this has been a game-changer. It gives me 3 key areas to focus on each day. Even if distractions pop up, I know my key action items that will help me move ahead.
I love that the customizable planner gives me spaces to customize the headings – I got to choose that the headings below say "My Top 3" and "If There's Time."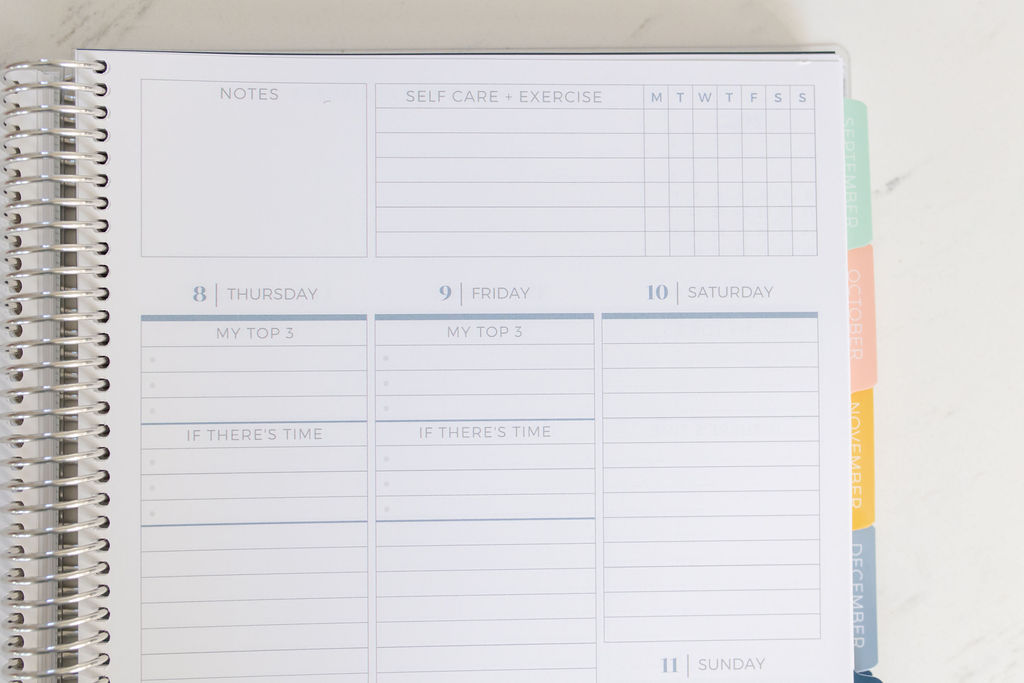 Analyze Your Data to Identify Key Levers for Success
Schedule time to analyze data regularly. This allows you to identify which key actions are moving the needle for your business. By regularly looking at my data, I'm able to see where I'm getting results and focus my attention in those areas. (This informs the tip above, because you're better able to prioritize tasks.)
Plum Paper offers section specifically for tracking data – I chose to add this section with spaces to log blog data and reflections.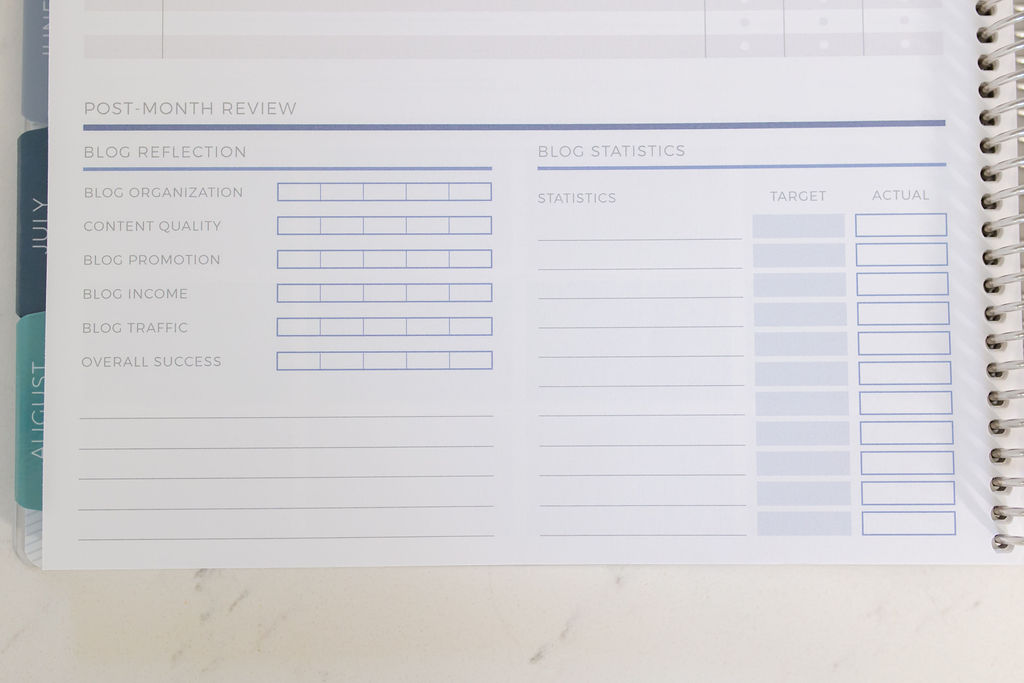 Be Flexible
Finally, it goes without saying that taking care of kids is unpredictable. Be flexible and willing to adjust your schedule as needed. Don't be too hard on yourself if things don't always go as planned!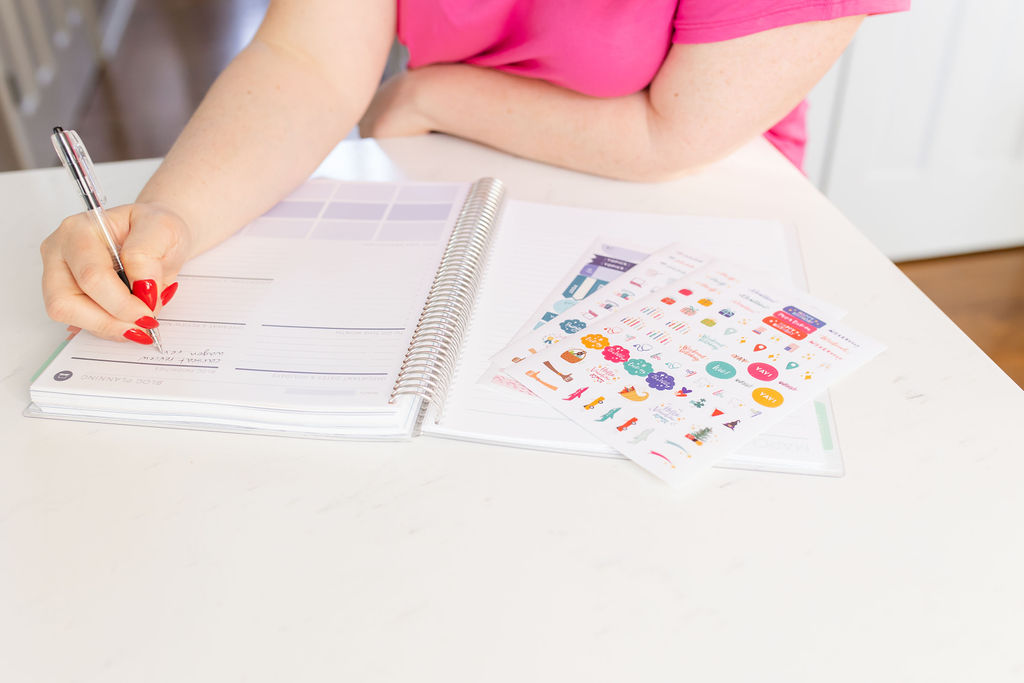 Staying organized as a stay-at-home mom working from home can be challenging, but there are strategies that can definitely help, including a great planner like Plum Paper. With planning and organization strategies, you can better manage your responsibilities to make both work and family time more enjoyable.
Be sure to check out Plum Paper – I can't recommend these fully customizable planner enough!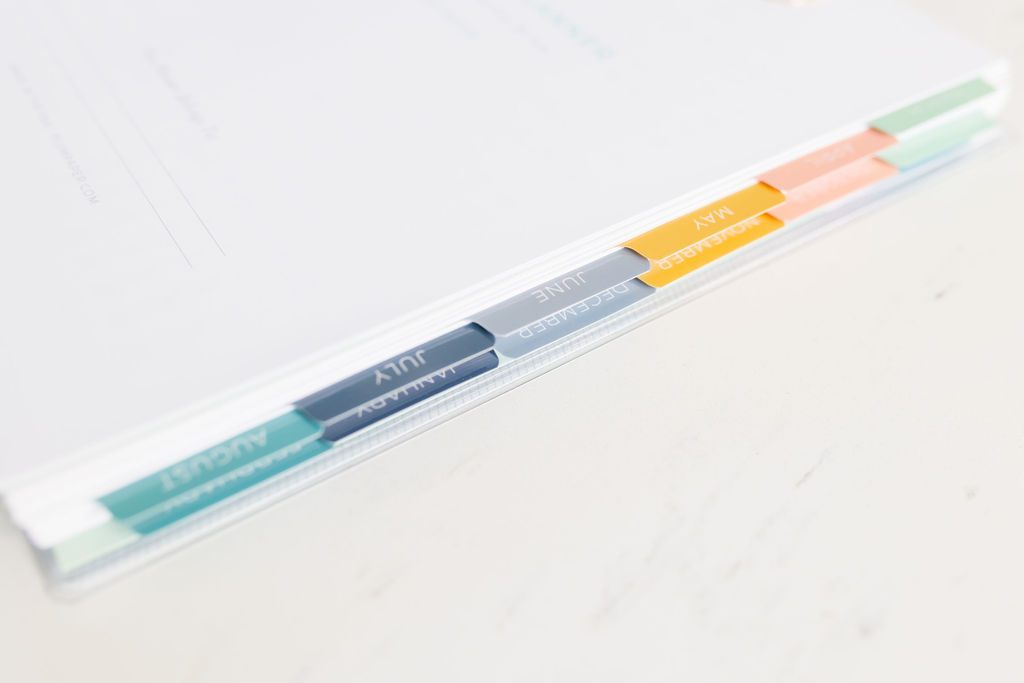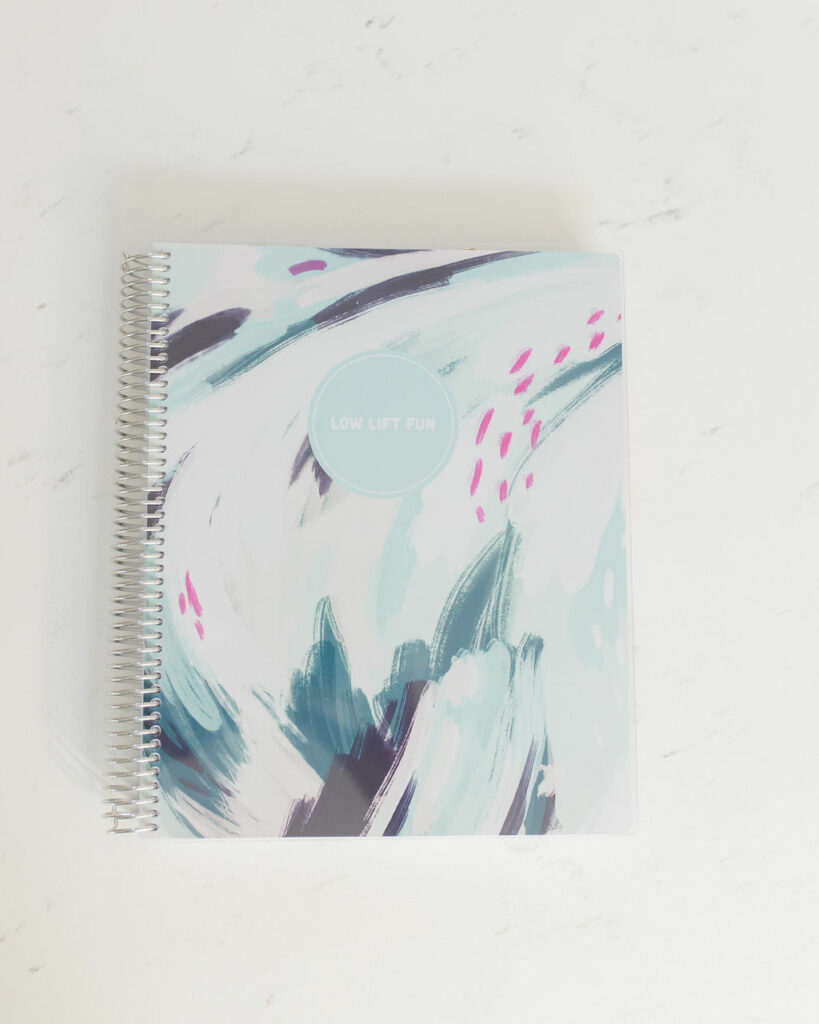 Additional Resources to Get Organized!
3 Tips to Keep a Tidy Routine When Life Gets Busy (from the Clutter Curator)
Less Is More – what does that mean? (from the Clutter Curator)
Organizing other parts of your life? You'll love this simple tutorial to organize kids' toys!