Hanging at home for spring break? This is the best spring break bucket list for kids!
Changes in routines can be extra tough for spirited kids, and times that are meant to be fun can become tough and draining for everyone. Creating a routine for the week and planning some activities can help spirited kids feel successful and make the week less stressful for parents, too. This spring break bucket list for kids give you over 50 options for simple, easy ideas to keep busy and keep smiling.
Having low lift (easy!) fun will boost connection, positivity, and well being for everyone (including you). Here are 50+ simple activities and ideas for a wonderful spring break at home!
Best Spring Break Bucket List for Kids: 50+ Low Lift Activities!
1. Visit the zoo
2. Check out library books about spring
3. Listen to Vivaldi's "spring" and create art outdoors
4. Play in the mud outside
5. Make an Easter basket for someone who needs some cheer
6. Visit a new museum
7. Set up an outdoor sensory bin (fill an under the bed storage bin with water)
8. Take a one day road trip somewhere in your state!
Spring Break Bucket List – FREE Activities
9. Go on a hike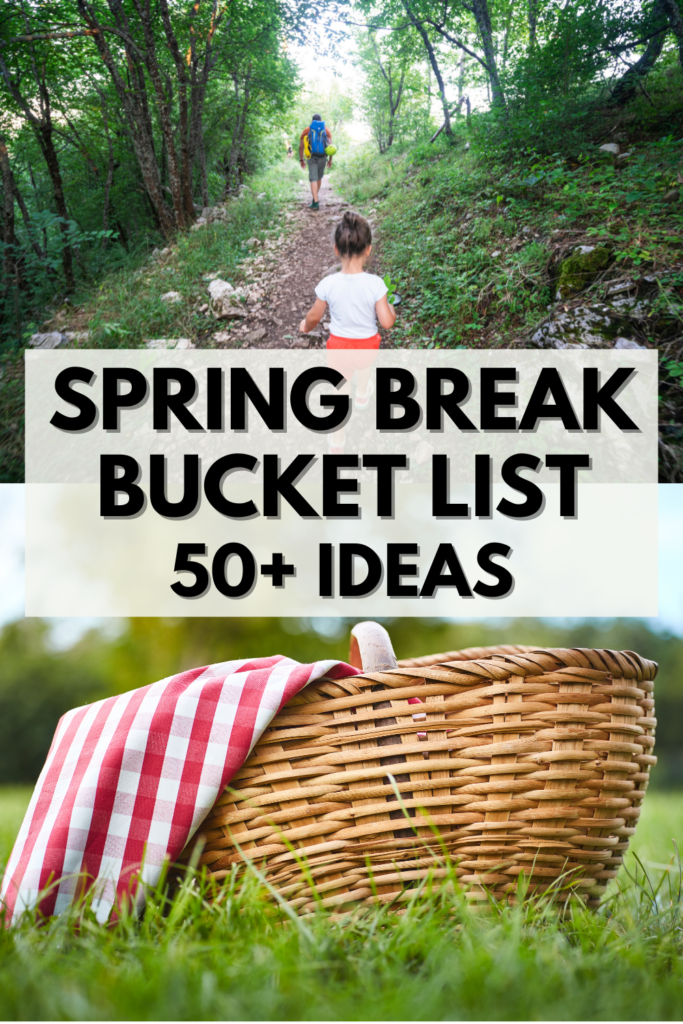 10. Decorate spring cookies
11. Make smoothies
12. Play hop scotch
13. Go watch the sunrise (or sunset!) somewhere new!
14. Go bird watching (or animal spotting!)
15. Fly kites
Spring Water Activities for Kids!
16. Hand wash the car
Want more water activities?! Check out this post with 25 EASY Water Activities!
17. Make homemade popsicles (use molds or an ice cube tray)
18. Do springy crafts – full list of 55+ ideas here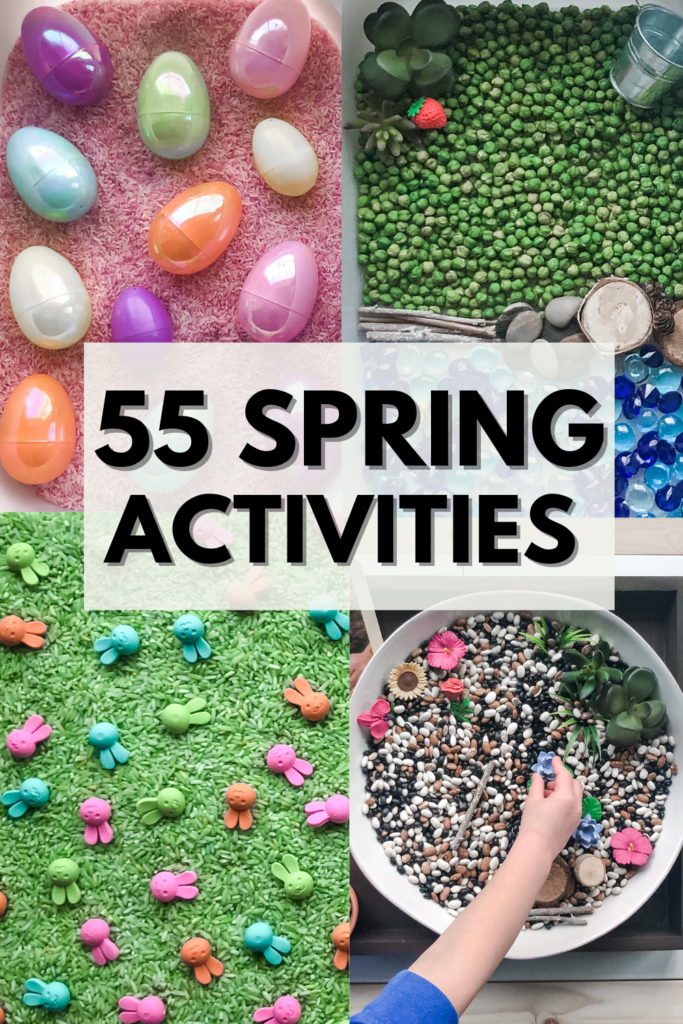 Spring Break Bucket List – Outdoor Activities
19. Hang up a bird feeder
20. Get take out and eat at a park
21. Have a picnic in the backyard
22. Host a kids' garden tea party in the backyard
23. Climb trees
24. Paint rocks
25. Make a summer bucket list while sitting in the yard!
Spring Break Bucket List to get out and about!
26. Plant herbs and do yard work
27. Visit a carnival
28. Go horseback riding
29. Go to a beach
30. Play mini golf
31. Plant flowers in the garden
32. Play frisbee
33. Look for wild flowers
34. Plan a weekend trip for this summer
35. Buy grocery store flowers and make bouquets – take them to someone who need a boost
36. Bake muffins
37. Stargaze at night
38. Visit a new playground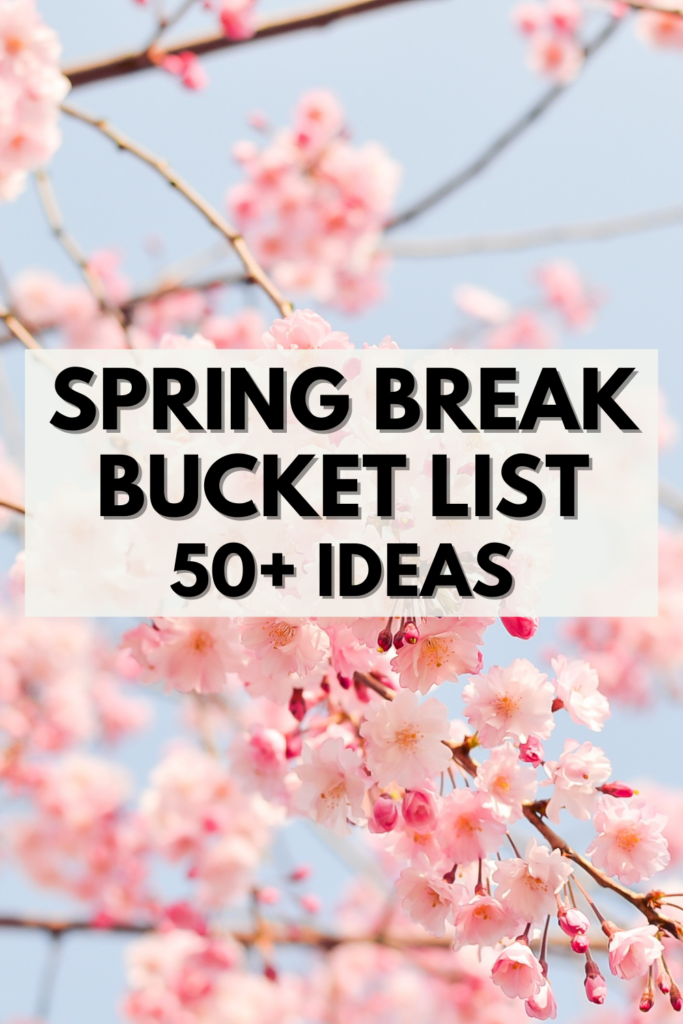 Spring Break Bucket List – ideas outside the box!
39. Go camping in the backyard (even during the day!)
40. Dye Easter eggs
41. Go feed the ducks
42. Decorate the driveway with sidewalk chalk or draw roads for your toy cars
43. Make homemade lemonade
44. Have a board game night
45. Play in the rain
46. Paint a flower pot and plant new flowers in it!
47. Go out for ice cream
48. Do spring cleaning together and drop off donations
49. Visit a farmer's market
50. Bake a seasonal pie together
51. Visit a local farm
52. Have a family movie day
53. Go on a bug hunt
54. Have a family sleepover in the living room
55. Get lunch from a food truck
56. Go to a library in another town to explore
What should we add to the list? If you have more ideas, drop them in the comments! I'd love to know!!
Thank you for reading! Hope you enjoy some fun from this Spring Break Bucket List for Kids!!
Remember to sign up for the Low Lift Fun email list to get easy kids' activities and parenting tips delivered straight to your inbox!